Salesforce Implementation
Delivering management platform solutions using clicks not code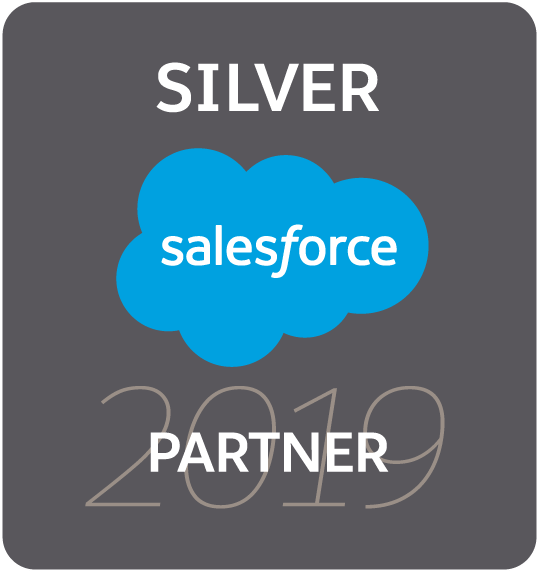 The Salesforce platform is incredibly rich in capability and can be configured to support almost any business process. However, there is both an art and a science to understanding what tools to use within the vast platform so that the best results are achieved.
Direct experience in the domain where the customer resides is incredibly important and imperative to reduce or eliminate the use of custom code in Salesforce solutions. Doing so reduces complexity, improves maintainability, and keeps overall costs down. HigherEchelon commits to building you the solution you need, using "clicks not code" wherever possible.
Our solutions drive organizational excellence and increase the value of your Salesforce investment 
HigherEchelon follows Agile methodologies to ensure that the customer knows exactly what we are building, can see progress, and provide feedback at multiple points along the journey.
HigherEchelon is a Silver Certified Salesforce Partner with excellent customer satisfaction ratings!
OUR EXPERIENCE
HigherEchelon has proven skills in deploying, configuring and customizing Salesforce. We have hands-on experience in a variety of use cases, including the following projects:
Led the implementation of Salesforce for several thousand users at hundreds of locations across North America, supporting nearly 80 P&L centers and with complex integrations to third-party data sources and applications
Led the re-architecture and implementation of Salesforce supporting an international private equity firm (with $200B assets under management)
Designed and built a Community Cloud and Service Cloud solution, in multiple phases, for the United States Military Academy at West Point
Received a Partner Innovation award at Dreamforce 2018 for the United States Military Academy at West Point work listed above
Performed multiple small and medium-size business implementations in the financial services, government contracting, professional services and other industries
Implemented a sophisticated Applicant Tracking system using Community Cloud and Service Cloud for a division of Special Operations Command.
OUR PUBLIC SECTOR  FOCUS
HigherEchelon has significant experience in government contracting. We work with special versions of Salesforce products designed for Government use (GovCloud variants). HigherEchelon can pursue Salesforce opportunities on the following contract vehicles.
OUR PRIVATE SECTOR FOCUS
HigherEchelon has direct experience in multiple industries. Combining our industry experience with a disciplined process perspective and deep understanding of the Salesforce platform allows our team to develop practical solutions with real impact to your organization.
Examples of industries we have direct experience with include the following: Financial Services, Professional Services, Technology, Government Contracting, Manufacturing, Building Products and Services.
Our Team – Salesforce Experience and Certifications
EXPERIENCE:
Sales, Service and Community Cloud
Lightning Deployments and Migrations
Marketing Cloud
Pardot
Einstein Analytics
Integrations
CERTIFICATIONS:
Sales, Service and Community Cloud Consultant
Platform Developer I and II
Application and System Architect
Platform App Builder
Advanced Administrator
Administrator
More Information