2019 was a great year for HigherEchelon's Salesforce team. In 2019, we achieved Silver status as a Salesforce implementation partner, were honored as the Salesforce Military Hiring Partner of the Year, won Contractor of the Year at the Huntsville Small Business Awards, received a GovCon award for our work on the VA Women's Health Transition Program, and to top it all off, one of our team members received a coveted Golden Hoodie during her Dreamforce keynote presentation. With 2020 upon us, we look forward to keeping up the momentum.
As is customary, the start of the new year comes with the announcement of the next Salesforce release. As described in our Winter '20 release highlights post, Salesforce releases new functionality three times each year. The Salesforce Trust website, Release Readiness Trailblazer Community group, and release notes pages are great ways to get all the information you need to understand what's coming with Spring '20.
The Spring '20 release is globally available at the end of February, long before the actual start of spring. In preparation, here are some of our favorite features.
Top Eight Features
Enhance Process Flows with Contact Role Automation
In the Winter '20 release, Salesforce announced custom fields, triggers, and validation rules would be available on opportunity contact roles. With the Spring '20 release, administrators have even more new automation options available.
Process Builder, Flow Builder, and workflow rules can be used to automate key processes, helping users avoid manual work. For example, if there is always a need for a contact role to be added when a new opportunity is created, this can be accomplished via automation to avoid unnecessary manual work.
Improve App Access and Searchability
Prior to Spring '20, finding a specific app or object using the app launcher icon required scrolling through a potentially long list of choices. With this next release, clicking the app launcher displays a list of the users' first seven apps with an option to view all. Additionally, a search bar allows users to easily find apps or other items.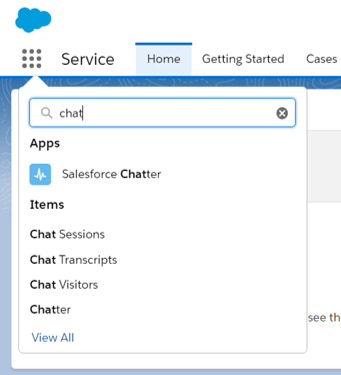 Easily Display Guidance Prompts Based on Profile
Fine tuning in-app guidance by displaying helpful prompts to specific users can provide targeted learning and increased adoption opportunities. With Spring '20, prompts can be displayed to all users with a given standard or custom profile. Previously, the only way to assign specific prompts to a specific user or group of users was through a permission set.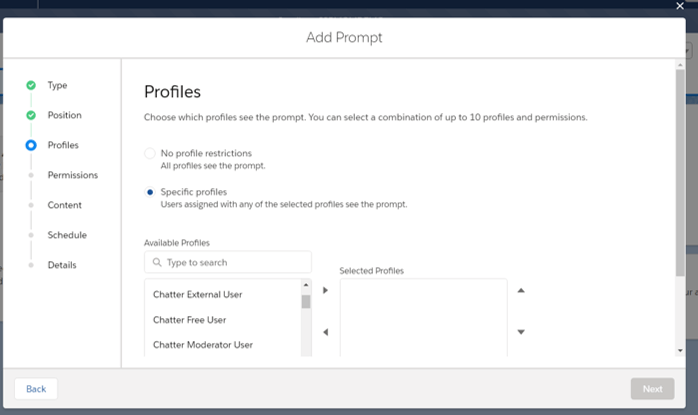 Easily Clone Records to Include Related Records
Prior to the Spring '20 release, out of the box cloning features on records only allowed users to clone the target record. With the newest release, administrators can add a "Clone with Related" action button to an object's page layout, enabling users to clone a target record and its related records.

After clicking the button, Salesforce presents the user with related records that can be chosen for cloning or left out of the cloning process. This makes creating new records as part of repeating business processes simpler and faster.
Reduce Duplication and Merge Cases
With the Spring '20 release, users will be able to merge duplicate cases, just like duplicate accounts and contacts. Up to three cases can be merged at a time after this feature is enabled. Administrators can choose whether to keep duplicate cases with a new default status or delete duplicate cases after the merge.

Assign Activities to a Queue
Previously, tasks could only be assigned to an individual user or to a group. And if a task is assigned to a group, there are multiple tasks created, one for each individual user in the group. With the Spring '20 release, tasks can be assigned to queues, creating only one task and making it available to multiple users in a queue. This means teams using queues can access tasks and take ownership, ensuring tasks can be completed without an individual having to wait for work to be assigned to them.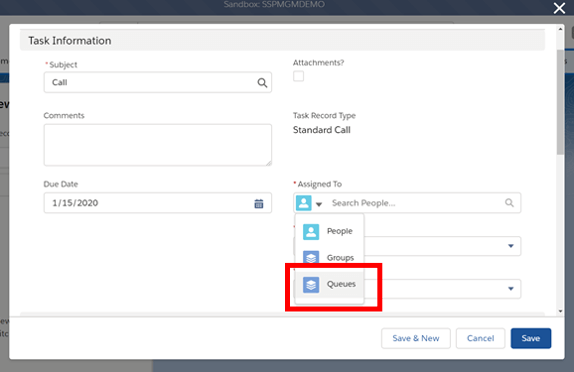 Edit Reports Faster by Disabling Report Preview Refreshes
Previously, users had to wait for automatic generation of a report preview while editing a report between individual changes. With Spring '20, automatic preview updates can be turned off, allowing for multiple changes to a report at one time. Then, the preview can be refreshed manually using the "Refresh" link.

Consolidate Access to Trailhead, AppExchange, and More Using Trailblazer.me
Instead of having to remember multiple logins and passwords for multiple Salesforce-related sites, the launch of Trailblazer.me allows users in the ecosystem to access the AppExchange, Events, IdeaExchange, Trailblazer Community, and Trailhead all from one place. And the best part is, there's no waiting until Spring '20 to use it; Trailblazer.me launched in January.
Trailblazer.me profiles show aggregated data from each of those sites, such as Trailhead badges, Trailblazer Community Connections, community activity, and AppExchange reviews and comments. Some data is shared with the Partner Community profile but is not fully included in the Trailblazer.me profile yet.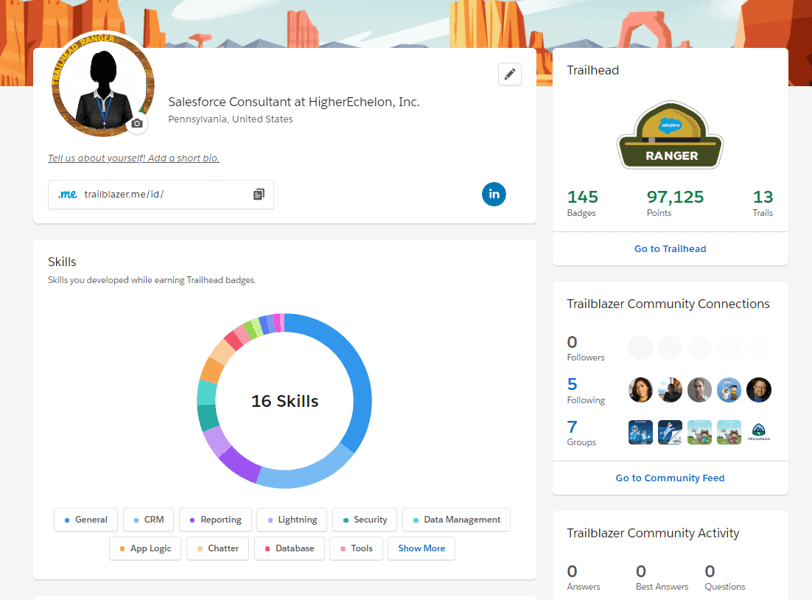 Not using Trailblazer.me yet? After visiting Trailhead, AppExchange, or another supported Salesforce site, users will see a prompt to enter some information that enables Trailblazer.me to identify other accounts they might own. Then, those accounts are automatically merged.
Need Help?
Salesforce updates it's features three times a year. That, in addition to the maintenance and updates occurring internally can be overwhelming to manage. Our professionals at HigherEchelon our certified Salesforce consultants who can help you get the most out of your investment and the features already available to you. New to Salesforce? Our team of experts in Salesforce implementation can configure the platform to almost any use case.