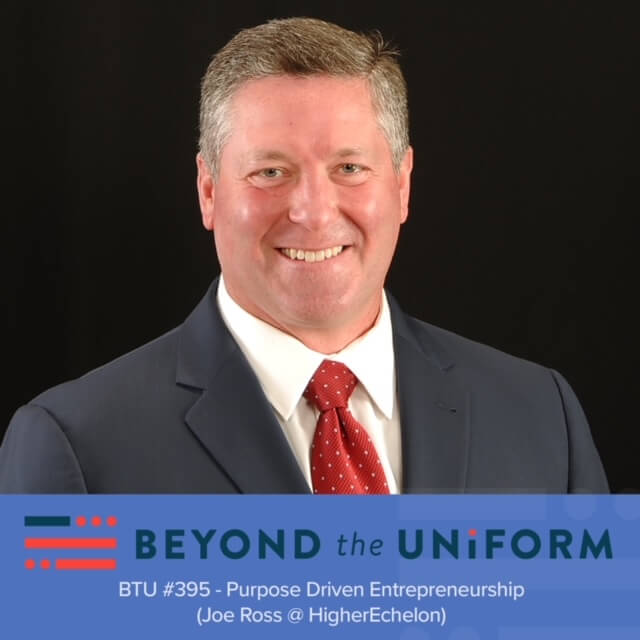 HigherEchelon President and Co-founder Joe Ross, PhD appeared on Beyond the Uniform Podcast to discuss Purpose-Driven Entrepreneurship and what it takes to start a business. Ross and podcast host Justin Nassiri discussed effective mindsets for transitioning military service members, overcoming obstacles, and how to build teams around peoples' strengths.
Selected Resources Mentioned: 
Time Stamps:
Joe's background [3:07]

When to quit your job [11:01]

How Joe knew that there was a missing person or skill set that he needed to round out his founding team [18:38]

Let values guide your career decisions [23:08]

HigherEchelon [27:12]

The biggest blind spot for military personnel transitioning [30:56]

Joe's recommended resources [34:37]
Learn more about Beyond the Uniform at Beyondtheuniform.org.