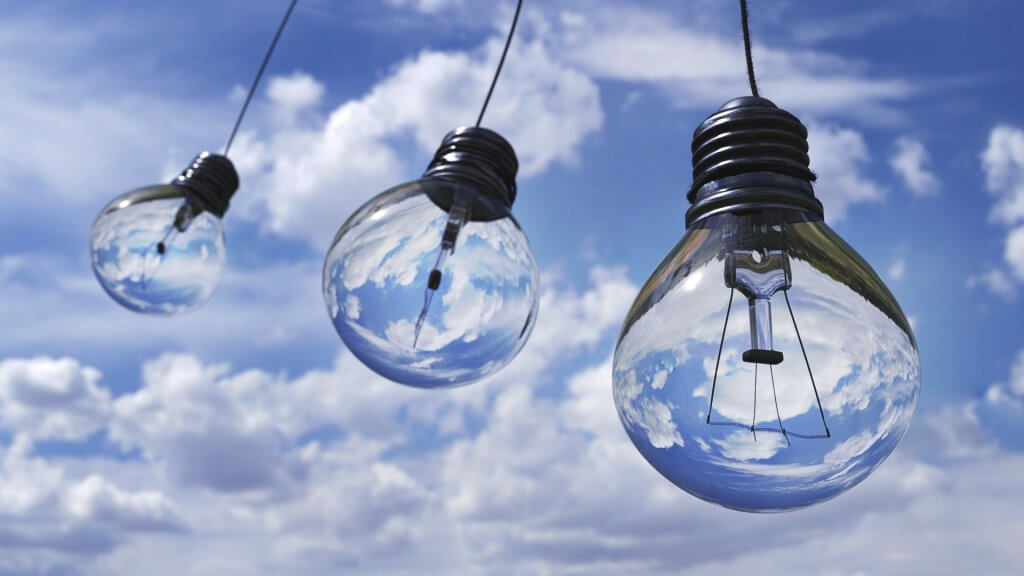 Contributed by Katie Levy, HigherEchelon Lead Salesforce Consultant
One of the clearest benefits of the Salesforce platform is organizations can keep data in one centralized location, accessible from anywhere with an internet connection. But whether you're looking to implement Salesforce, just implemented Salesforce, or you're a seasoned pro, it's important to understand how critical data management is. Without reliable, up-to-date information, it can be challenging to make sound business decisions.
For many organizations, regardless of how an "account" is defined, accounts form the backbone of the Salesforce data model. Accounts may represent companies your organization does business with or hopes to do business with. Ensuring that account data is accurate can help inform everything from where the business is located to storing communications, storing company contacts, reviewing a history of sales efforts with that company, and more.
Let's explore a few strategies organizations can use within the Salesforce platform to improve and maintain account management.
Make Rules and Set Standards
Generally, data is collected and entered into Salesforce to achieve business goals. Whether those goals include complete reporting, tracking sales activity, understanding who an organization's customers are, or something entirely different, the data must be accurate. And accurate data starts with rules and standards.
The more freedom users have to enter their own information via open text fields, for example, the tougher it will be to consistently report on and rely on account data. Salesforce supports many different types of fields that can help organizations standardize data, including picklists with predetermined choices, phone number fields, postal code fields, and more. Think about where standards can be applied, and where they can be enforced using other Salesforce tools such as validation rules. A Salesforce implementation partner like HigherEchelon can help.
Create Complete Account Records
Out of the box, Salesforce comes with standard account fields, or data points, that can be tracked. A Salesforce implementation partner can help determine other data points that may need to be tracked specific to an individual organization in the form of different types of accounts, custom fields, even custom related objects, and organize pages for easy data entry.
When creating an account record in Salesforce, entering key details such as the account's name, industry, number of employees, and other organization-specific data points with as much completeness as possible is an ideal starting point. Without a complete account record, organizations can run into data duplication issues and may have trouble leveraging the full power of Salesforce's account management capabilities. Considering validation rules and field requirements can help enforce behavior, but to a point; too many error messages and requirements can frustrate users.
Take Advantage of Parent-Child Relationships
Let's imagine that as a business development professional, your organization works with a large multinational corporation that has offices all over the world. You plan to check in on a new location; wouldn't it be useful to understand how your organization may already be involved with other locations? What business you already have with that company and in what countries?
Salesforce's native account hierarchy management capacity can go a long way in helping organizations understand how accounts relate to each other. By organizing account data in this way, you can keep track of an account's divisions, subsidiaries, and business units. This helps you better understand which locations may have influence within an organization, and help your team gain a stronger perspective on how the business operates. You can leverage this information to develop stronger relationships and find new sales opportunities within the organization.
Implement Automation
Automation can help streamline processes associated with account management. For example:
Utilizing the out-of-the-box Salesforce lead conversion process can help users create accounts and contacts automatically
Utilizing other out-of-the-box Salesforce features such as Automated Account Fields and Account Logos can make it easier for users to create and review accounts accurately
Depending on the use case, importing account data using a variety of tools to curb the need for manual data entry
And that's just the beginning.
Utilize Duplicate Management
Even with the strictest rules and standards, it may still be possible for users to create duplicate accounts. Salesforce supports duplicate and matching rules that can be set to identify what criteria make accounts duplicates, and how they should be handled. Users can be prevented from creating an account that looks like a duplicate, or warned, and components can be added to account record pages to illustrate potential duplicates for easy merging.
Establish Account Data Security Rules
Depending on the structure of your organization, different team members may need to speak to different customers or business prospects. For example, more than one member of a sales team may need to speak to one customer during a period of time. Some team members may be in charge of certain territories, while other employees may need to collaborate between teams. Using various Salesforce features like Account Teams and Territory Management, you can streamline access to different accounts.
Account Teams allows you to securely grant access to specific team members for a certain account. You can grant different access to levels to each team member, helping you improve efficiency. You can also set up Territory Management rules to grant account access to certain team members based on specific attributes of the account.
No Need to Go it Alone
If your organization is looking to strengthen your Salesforce account management practices, HigherEchelon can help. Our Salesforce specialists can help you configure your platform to best meet your goals and seamlessly fit into your workflows. Contact us today to learn more about our Salesforce implementation services.
Contact us today through our form or at (866) 488-9228 to discuss your Salesforce project with the HigherEchelon team. 
Client Review: 5/5 ★ ★ ★ ★ ★
The knowledge and understanding of the SFDC architecture is exceptional. They were able to quickly identify and implement a safe, effective solution for a problem that we had been struggling with for a long time. The communication was excellent throughout, and the commercial engagement process was fair and collaborative.
– Retail client, public AppExchange review
Other Resources: