Calling all sales personnel and Salesforce/Pardot admins
Imagine this. You are a hard-working accounts and/or sales person for your organization. You already use this amazing CRM system, Salesforce, to stay on top of your opportunities and help manage your vast list of contacts. Being the Rockstar you are, you are constantly meeting and gathering new contacts and diligently adding them to Salesforce. You think to yourself: "Self, it would be great if I could easily add contacts to an email distribution list with the click of a button in Salesforce. That way I can have a consistent line of communication with my entire contact list." The problem is, you probably don't' have the time to build-out some complex marketing channel, nor the budget. Then you remember, your firm already uses a marketing tool connected to Salesforce call Pardot, and the tides change.
Fear not, this problem can be solved in under 15 mins with just a few simple clicks. And believe it or not, it's completely out-of-the-box, i.e. it's FREE!!! So, run straight to your closest admin and hand them this article. Here is what you need before you get started:
Your Salesforce and Pardot org will need to already have the Salesforce Connector established and configured (connector instructions here if needed).
In Pardot: Active email segmentation lists should already be established.
In Pardot: Email templates and campaigns should already be established.
If the above boxes are checked then you are 15 minutes away from your solution.
Solution Steps
Make sure your Pardot email lists is "Visible" in Salesforce.

Pardot: Marketing -> Segmentation -> Lists -> Select Desired List -> Edit -> Check "CRM Visible" checkbox. (This will ensure your email list can be seen inside of Salesforce.)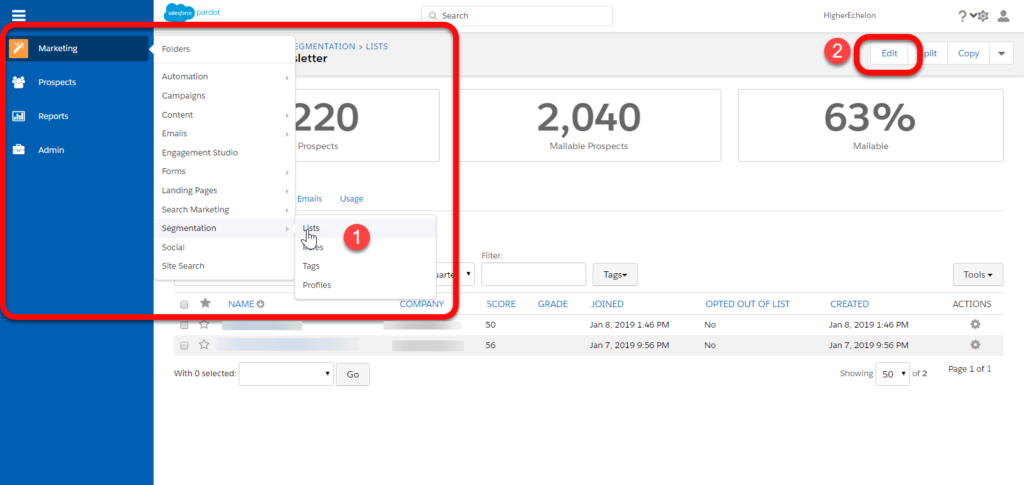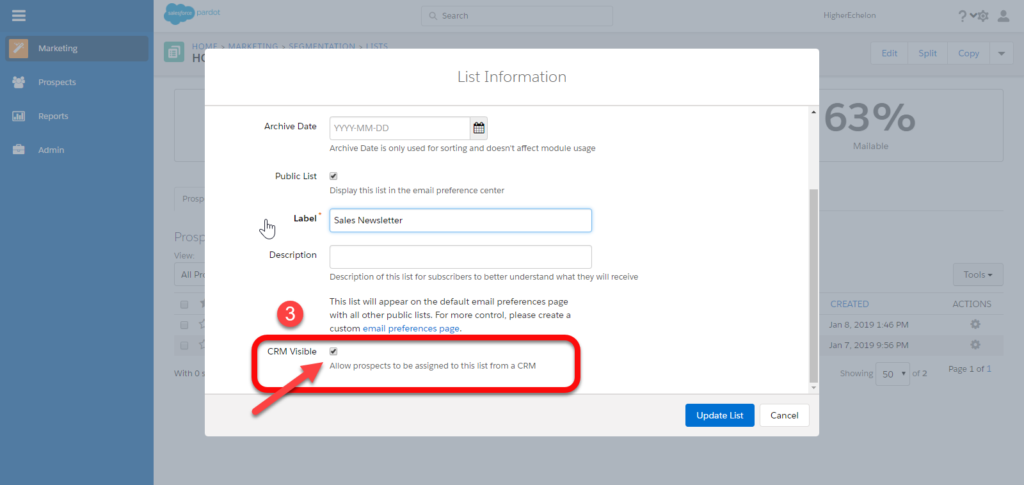 From Salesforce open the "Contact" object editor.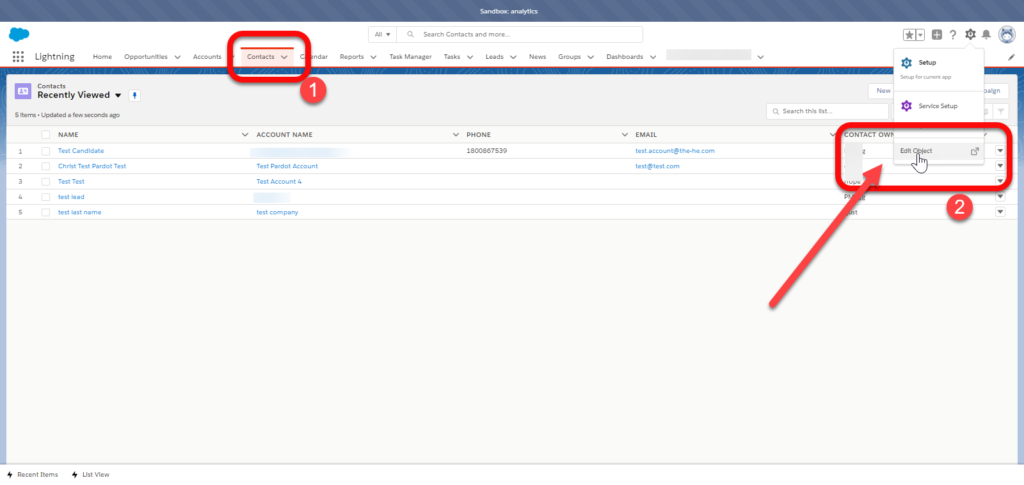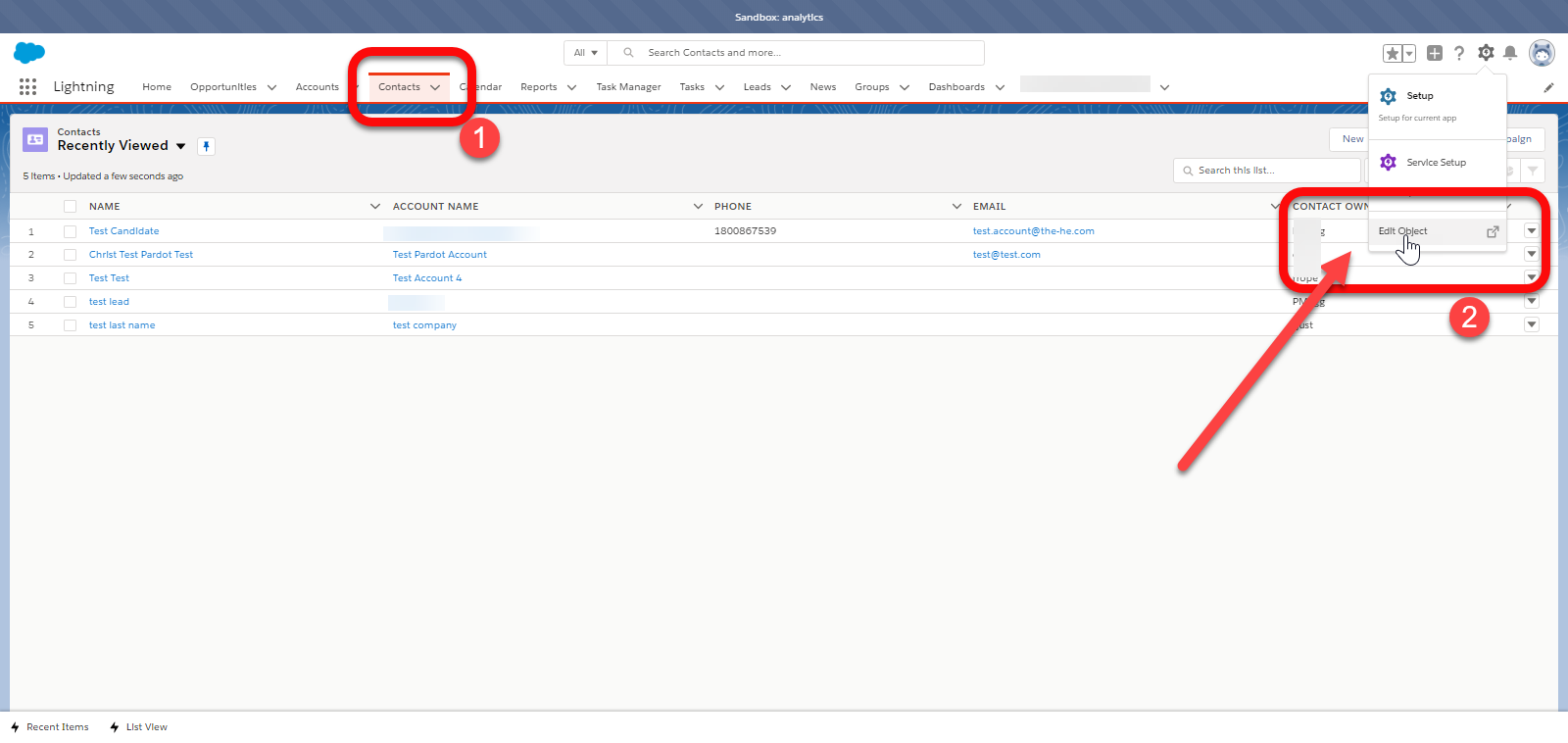 Under "Page Layouts", select the appropriate page layout you wish to add the Pardot email list button to.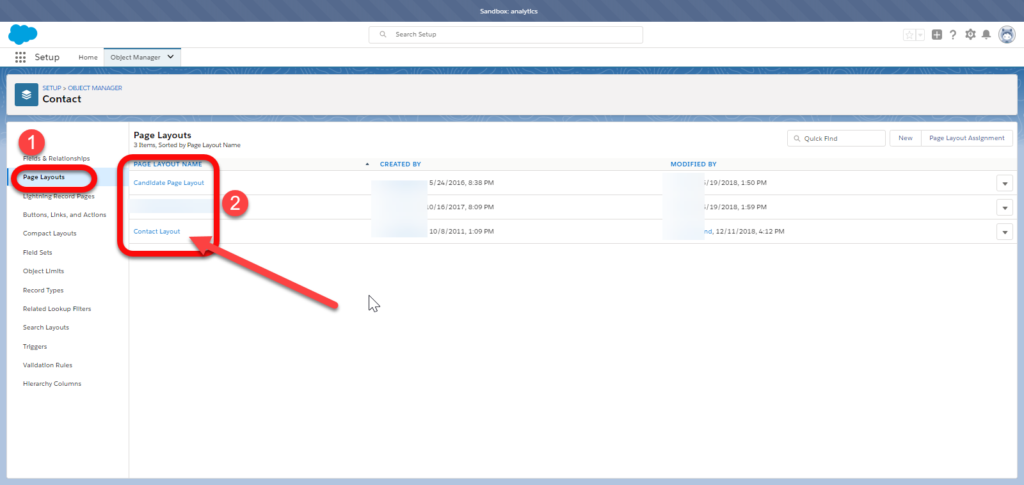 Recommended step but not required: Add a new page break section named "Pardot" if one does not already exist.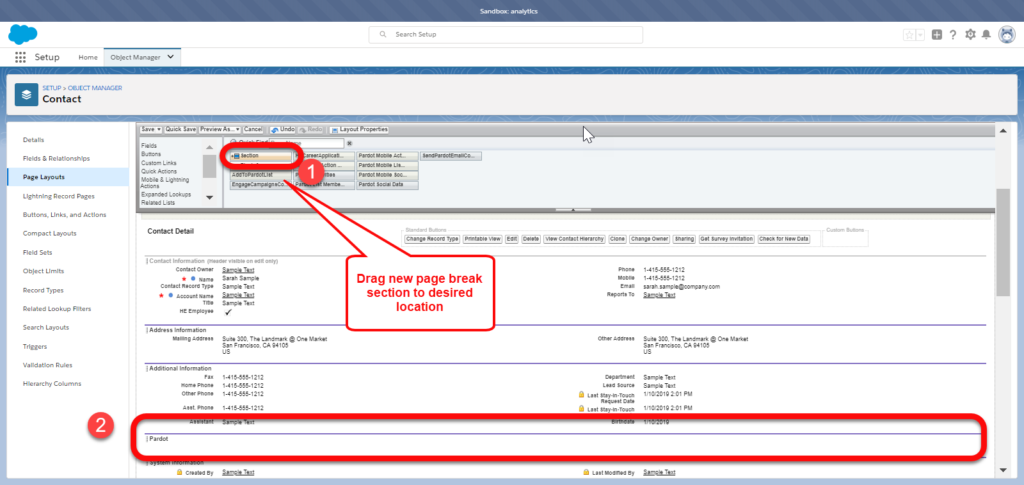 Time for the magic.

Select "Visualforce Pages" from the left-hand page navigation.

Drag and drop the "Pardot List Membership" button to the Pardot page break section on your page layout.

Click "Save" and you are done!!!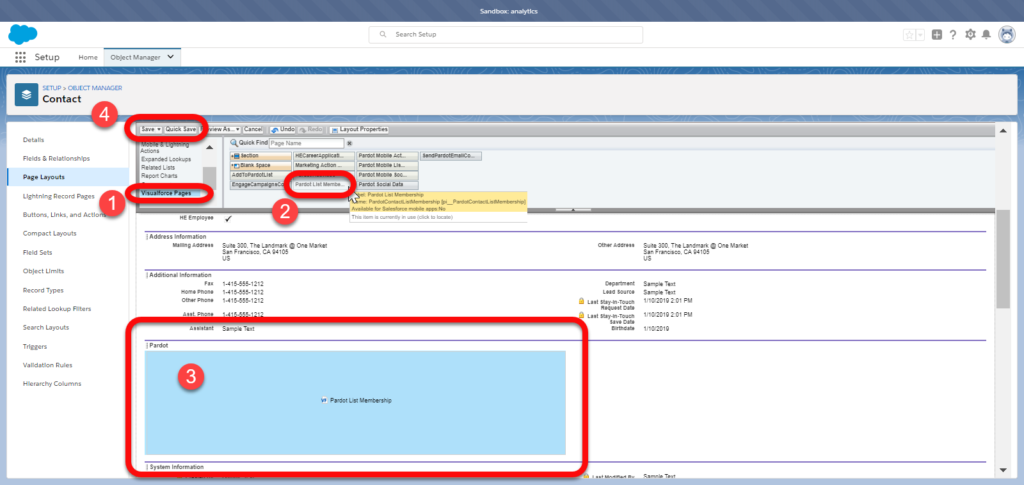 Now it's time to test out your new toy.

Select a relevant Contact

Navigate to your new "Pardot" page break section

Select the appropriate "Prospect List(s)" – *multiple lists can be selected*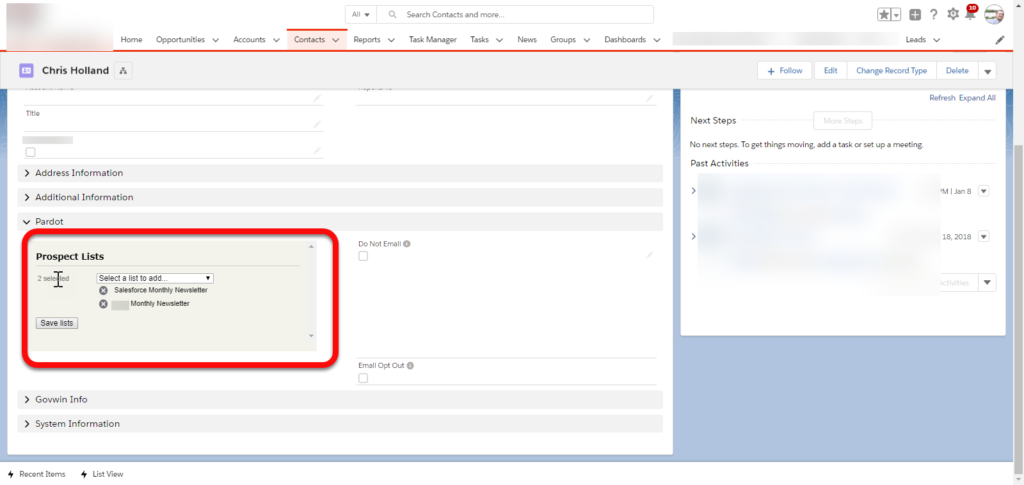 Your Salesforce users now have the power to add contacts to your Pardot email lists at will. A word of caution:.  Marketing email communications are subject to various government laws and regulations. In the U.S. CAN-SPAM is the law determining the rules for commercial emails. It is recommended to familiarize yourself with these rules to ensure your organization remains in compliance when it comes to email distribution.
Parting Thoughts With a Few Gotchas
This easy enhancement should add a lot of value to your user base. It should also add organizational savings by eliminating the need to train new users on Pardot or spending the time continually updating an email list with the never-ending influx of contacts from your sales team. With that, here are a few parting tips and tricks which should help you maximize this solution to its fullest potential.
Ensure your Salesforce users are synced with Pardot. Without a corresponding Pardot user account, the solution will not function as expected. Pardot's fee structure is based on usage limits, not seat licenses like Salesforce. So, there is no real harm in having an associated Pardot user account matching every Salesforce user in your org. Pardot has an easy user account synch function accessible under "Administration."
A corresponding "Prospect" record with a matching email address must exist in Pardot. Without it, the Salesforce component will display an error message. This typically occurs because a historical contact sync was not performed at the time the "Salesforce-Pardot Connector" was established. The connector will only synch moving forward. Any historical data records in Salesforce needing to be displayed in Pardot must be imported via a one-time manual import.
If you work for a large organization, you may want to test this out in a sandbox org. Unlike Salesforce, Pardot does not readily offer sandboxes at the click of a button. However, for the time being, you can request a "Training Environment" by filing a customer support case. This may not last forever so take advantage of the free environment while you can. Lastly, the Pardot "Training Environment" does not offer change set migrations. Any configuration needs to be replicated manually in production.
Good luck and feel free to continue exploring the possibilities of a connected Pardot and Salesforce org on your own. If you would like help with your Salesforce system or would like to learn more about Salesforce and Pardot, reach out to our Salesforce team.