Salesforce Implementation Services
We'd love to discuss your needs. Call us at 866-469-9945, email us at Solutions@higherechelon.com, or fill out this form for a free consultation.
Do any of these challenges sound familiar to your organization?
Failed CRM deployments that have you wondering if you made the right investment

 

Problems with a legacy system that was designed long ago and is not worth upgrading
Time-consuming HR Recruiting, Applicant Tracking and Employee Onboarding systems

Inefficient business processes resulting from use of outdated technology or general lack of technology support  

 

Lack of real-time visibility into workflows or processes

 

Inability to meet deadlines efficiently due to reliance on manual processes for time consuming functions

 

Lack of ability to provide self-service on critical functions

 

Inability to realize fiscal efficiency due to costly maintenance and upgrade processes for on-premise, custom software

 

Large and complex data-cleansing and data loading needs that haven't been addressed
HigherEchelon can help.
In today's competitive and fast-changing environment, organizations must strive to serve their customers more effectively while efficiently using resources. This often requires a digital transformation such as implementation of Salesforce — a platform that is incredibly rich in capability that can be configured to do almost any business function. 
Salesforce delivers powerful benefits … once you know how to use it. It can enable organizations to improve work environments, enhance business processes, and optimize methods of customer service. However, there is both an art and a science to understanding what tools to use within the vast platform so that the best results are achieved.
Most organizations that invest in Salesforce require an implementation partner to help them maximize their investment and see all of its benefits.
That's our specialty.
Call us at 866-469-9945, email us at Solutions@higherechelon.com, or fill out this form so we may discuss your needs.
---
Client Review: 5/5
★ ★ ★ ★ ★
We hired HigherEchelon to complete a [Salesforce] project that was started by another provider whom we fired for their inability to finalize the project and satisfy the requirements. HigherEchelon did an excellent job!
– Stephan Wall, Partner, August Spark
---
Why choose HigherEchelon as your Salesforce implementation partner?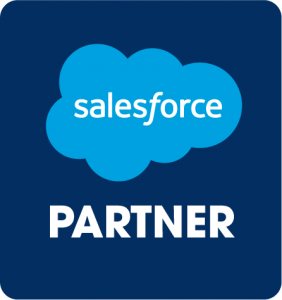 HigherEchelon is a multi-award-winning, registered Salesforce Crest-level Consulting Partner with 78+ active partner program certifications held by our staff and a customer satisfaction rating greater than 4.9 out of 5.  We provide expert Salesforce development and implementation support services to modernize and improve organizational processes and efficiency. We utilize an Agile framework with a focus on technology and process to enhance the business value of the Salesforce platform. As a strategic partner to Salesforce, HigherEchelon has an expert understanding of what tools to use in Salesforce's portfolio to achieve the best results for our clients.
But that's not all.
HigherEchelon is one of the only Salesforce Implementation Partners who can bring together expertise in leadership, change management, and technology to deliver a robust, one-stop-shop solution to solve the full range of technical and human capital challenges inherent to digital transformations.
Our expertise extends beyond technology and into the "human" element inherent in major change initiatives such as Salesforce implementation.
Digital transformations can create competitive advantages and cost savings, but can also result in organizational challenges that stem from massive change efforts.  For maximum effectiveness, successful digital transformations require several core leadership capabilities:
Strong leadership with vision and resilience

A deep understanding of the organization's operations and objectives

Knowledge and expertise of business processes

A thorough understanding of technological capabilities with forethought into how these evolve over time.

 
Our Salesforce team has the technical expertise to deliver an outstanding Salesforce implementation solution. Our Human Capital Services team has the change management expertise to ensure your team embraces the new technology. Our competitive edge resides in our ability to bring both domains together to achieve next-level results.
VIDEO: The benefits of using an expert Salesforce implementation partner
Our Team – Highly Certified Salesforce Experts

OUR SPECIAL EXPERTISE INCLUDES:
Sales Cloud
Service Cloud
Public Sector Cloud
Community Cloud
Customer Portal including Self Service
Lightning Deployments and Migrations
Marketing Cloud
Pardot
Einstein Analytics
Integrations

User Centered Design resources on staff

 

Automated Testing expertise on staff

 

Strong DevOps expertise on staff, with skills in Gearset, Metazoa, SFDX and Copado

 
78+ Active Partner Program Certifications Held By Staff Including

:
System Architect

 

Application Architect

 

Sales Cloud Consultants

 

Service Cloud Consultant

s

 

Community Cloud Consultant

s

 

Marketing Cloud 

Consultants

 

Platform Developer I and II

 

Platform App Builder 

 

Copado Administrator

Administrator and Advanced Administrator

 

MuleSoft Certification

 Level 4

 
Who We Serve:
HigherEchelon serves a variety of public and private sector clients, with special expertise in providing solutions to specific challenges in government and commercial Salesforce implementations.
OUR PUBLIC SECTOR FOCUS
Government clients we serve often: 
Require FedRAMP Moderate or High solutions in their environment

s

 

Require

DoD 

IL4 solution

s in their environments

 

Are struggling with a legacy system that was designed long ago and is not worth upgrading in place

 

Are ready to graduate from an Excel/Access and e-mail based solution to something more formal
Have specific HR Recruiting, Applicant Tracking, and Employee Onboarding needs and need an implementation partner who understands government Salesforce use
HigherEchelon has significant experience in government contracting and has successfully implemented a wide variety of Salesforce projects ranging in size, scope, and complexity. We work with special versions of Salesforce products designed for Government use and can provide:
Government Cloud 

experience and relationship with Carahsoft

 

Excellent Teaming Partners available for 

extended expertise and scalability

An all U.S.-based staff

Service-Disabled-Veteran-Owned (SDVOSB) small business designation 

Sales Cloud, Service Cloud and Community Consultants on staff

 

Pardot and Marketing Cloud Consultants on staff

 

Deep Lightning deployment and migration expertise

 

Strong expertise in Process Builder and Flow

 

Ability to write, remediate and eliminate APEX code as needed

 

Experience in deploying/configuring AppExchange Solutions with Salesforce

 
HigherEchelon can pursue Salesforce opportunities on the following contract vehicles:
---
Client Review: 5/5
★ ★ ★ ★ ★
Previously our organization was fragmented utilizing different solutions for each of our Residential Academies. For the most part, we are unable to efficiently process an incoming student file from start to finish. Normally the process would take several days and sometimes weeks to gather all relevant information from a student and then process that file via our internal processes. We reached out to HigherEchelon as well as other organizations to compete for a contract for services. HigherEchelon won the bid and provided us with amazing service. They were there every step of the way and guided us through the process of planning, developing, implementing, testing and maintenance for our new cloud-based database built by them. They were quick and with our new system, we are saving 100s of work hours a month.
– Staff Sergeant Cotton, California National Guard Challenge Academy Recruiting (CAARNG)
---
OUR PRIVATE SECTOR FOCUS
HigherEchelon has direct Salesforce implementation experience in multiple industries. Combining our industry experience with a disciplined process perspective and deep understanding of the Salesforce platform allows our team to develop practical solutions with real impact to your organization.
Examples of industries we serve: Financial Services, Professional Services, Technology, Manufacturing, Construction Products and Services.
Commercial clients we serve often: 
Need to rapidly get "up and running" with Salesforce but don't know where to start

Need expert assistance moving to the cloud

 

Are not happy with a former implementation partner or with their own attempts to implement Salesforce

Have a functional Salesforce instance but are interested in maximizing their investment with additional improvements, including business process automation

Have processes they need to digitally transform that involve data collection and reporting. 
When clients choose to work with HigherEchelon, they get customized, white-glove treatment from an award-winning, all-U.S. based, highly experienced team with excellent customer reviews.
---
Client Review: 5/5
★ ★ ★ ★ ★
We brought HigherEchelon onboard to help us thoughtfully and quickly implement new capabilities across our Salesforce instance. Their expertise, especially in the private equity space, was extremely valuable… they were extremely responsive to our needs and requests, including being onsite to help troubleshoot development or our production roll-out to the business. HigherEchelon consistently worked to our schedule and scope and delivered a product on time and within budget.
– Brian Cohn, Director of Information Technology, Federal Capital Partners
---
What does a Salesforce implementation partner do?
We walk organizations step-by-step through Salesforce implementations that have the potential to dramatically improve business processes, increase efficiency, maximize cost savings, and increase revenue.
We offer an always-expanding suite of services and expertise including:
Digital transformation efforts that enhance organizational performance and replace manual or legacy functions for a variety of audience types

 

Extending Salesforce into adjacent workloads to maximize ROI

 

Providing mobility as a feature to enhance adoption and effectiveness

 

Implementing Sales and Service functionality, bringing the Customer 360 into perspective

 

Reporting and Dashboards

 

Human resources workflow support such as:

Recruiting, Applicant Tracking 

 

Employee Onboarding scenarios

 

Employee Talent Management

 

Design, development, and implementation in private equity and financial services scenarios

 

Specific expertise in designing complex business models for private equity multi-tiered relationships

 

Digitizing complex, lengthy forms and making them accessible on mobile devices

 

Solutioning for complex business logic including sophisticated scenarios involving load balancing, algorithms, and advanced calculations

 

Untangling obsolete, non-operational code from 

existing deployments and streamlining current operation using 'clicks not code' 
---
Client Review: 5/5
★ ★ ★ ★ ★
The knowledge and understanding of the SFDC architecture is exceptional. They were able to quickly identify and implement a safe, effective solution for a problem that we had been struggling with for a long time. The communication was excellent throughout, and the commercial engagement process was fair and collaborative.
– Retail client, public AppExchange review
---
Delivering management platform solutions using clicks not code
We reduce or eliminate the use of custom code in Salesforce solutions everywhere possible to streamline operations. This approach is encouraged by Salesforce and reduces complexity, improves maintainability, and keeps overall costs down. As a Salesforce implementation partner, HigherEchelon commits to building you the Salesforce solution you need, using "clicks not code" wherever possible.
Our solutions drive organizational excellence and increase the value of your Salesforce investment 
HigherEchelon follows Agile methodologies to ensure that the customer knows exactly what we are building, can see project progress, and has the opportunity to provide feedback throughout the implementation process.
OUR EXPERIENCE
No Salesforce implementation project is too small or too complex for us. HigherEchelon has proven skills in deploying, configuring, and customizing Salesforce with experience implementing Salesforce in a variety of use cases, including the following projects:
Led the implementation of Salesforce for several thousand users at hundreds of locations across North America, supporting nearly 80 P&L centers and with complex integrations to third-party data sources and applications.
Led the re-architecture and implementation of Salesforce supporting an international private equity firm (with $200B assets under management).
Performed multiple small and medium-size business implementations in financial services, government contracting, professional services and other industries.
Designed and built a Communities and Service Cloud solution for the United States Military Academy at West Point enhancing and automating multiple processes related to the summer leader experience (SLE) program administration.
Implemented an applicant tracking system for the recruitment of enlisted personnel to an elite division of Special Operations Command (SOCOM) to automate the multiple administrative, documentation, and communication requirements of their recruitment process and activities.
Developed the California National Guard Discovery Youth ChalleNGe enterprise technology solution that automates the recruiting and tracking processes of program candidates, providing enhanced efficiency, new communication capabilities, and effective data management.
Currently implementing a Salesforce solution and providing organizational change management support as part of the Army's Accessions Information Environment (AIE) transformation program to modernize Army recruiting for the future.
Contact Us for Proven Salesforce Training & CRM Implementation Services
If you are looking for a trusted Salesforce consulting partner who can help with everything from data migration to CRM system implementation, contact us today to see how we can deliver a smooth and successful Salesforce implementation process for your company. No implementation project is too small or too complex.
Call us at 866-469-9945, email us at Solutions@higherechelon.com, or fill out this form so we may discuss your needs.
---
Client Review: 5/5
★ ★ ★ ★ ★
Higher Echelon provided excellent, efficient, and smart solutions, to meet our specific needs with Salesforce. They were able to speed up our configuration and completed our project nearly 8 weeks ahead of schedule. They are prompt and quick to help if a need arises. We highly recommend them!
– Public sector client, AppExchange review
---
More Information