Credential Management Powered by Salesforce
Client Review: 5/5
★ ★ ★ ★ ★
HigherEchelon has been a wonderful partner as we launched and customized our SF platform with them from cradle to grave. They are always ready to support our needs and find the best solutions to meet our needs.
– Client, Public Sector, review on Salesforce AppExchange
---
Is Your Credential Tracking Process Putting You Behind the Competition?
One of the clearest ways to demonstrate your organization's expertise is through industry recognized credentials. Credentialed employees can provide a leg up when it comes to edging out the competition for new business and help demonstrate what your organization is capable of to prospective new talent. But how does an organization begin to keep track of available credentials in a given industry, and keep those credentials up to date?
A Real-Time View of Credentials is an Important Piece of Your Talent Management System.
Employee credential management can be challenging, but organizations that do not have working systems and processes to track, measure, and organize data related to the employee journey have a distinct disadvantage in an increasingly competitive job market. As artificial intelligence, machine learning, and analytics advance and improve, so must every organization's talent management system to stay competitive.
Organizations now ask questions like, "How long do candidates with college degrees, some prior experience, and strong technical skills stay with our company?" and, "What credentials and certifications are missing from our talent pool?"
Organizations that purposely design recruiting processes to collect this type of advanced data will be more informed and more successful. Recruitment functions will be more adaptable to changing market conditions and company needs. Ultimately, organizations will be able to recruit more qualified candidates, make better hiring decisions, and advance strategic goals and missions.
Is Employee Credential Management Missing from Your Organization's Toolbox?
The importance of human capital ROI is obvious – investing in professional certifications is one of the best ways a company can foster a culture of learning and growth, while also demonstrating a baseline of industry proficient expertise to potential clients. Employee credential management ensures you have a full and complete picture of your workforce's capabilities to help guide hiring and training decisions that will benefit your organization in both the near and long term.
While HR departments traditionally own onboarding and employee programs, retention improves when recruitment teams stay informed of candidate success. Forward-thinking organizations now extend the participation of recruiters throughout an employee's tenure by comparing actual career success against assumptions made about candidates. This helps organizations validate how they score targets, helping them refine and improve their hiring process.
Most organizations require an implementation partner to help them maximize their Salesforce investment and see all of its benefits. HigherEchelon is the premier choice for quality Salesforce implementations and consulting.
Leverage the Skills Employees Have and Identify Skills Gaps Using Credential Management.
Don't make assumptions about where your strengths lie. Utilizing tools such as custom dashboards to visualize exactly which credentials your team has will allow you to make informed, data-driven hiring, training, and business decisions. By tracking performance against recruitment decision criteria, training investments, and other employee contributions, your organization can gain insights into how recruitment impacts your mission – positive or negative. If employees are not thriving, your organization can quickly and easily analyze data to understand why and intervene in targeted ways.
Monitoring individuals over time helps organizations understand career velocity, staff contributions, and the effectiveness of onboarding, training, and retention programs. Digital transformation of talent management systems offers new insights for organizations to align recruitment to mission needs. With the right platform, tools, and data, organizations ascertain whether the attributes for which candidates were recruited (metrics like test scores, degrees, previous experience, certifications, and recommendations) are appropriate and relevant.
Predictive analytics help organizations understand the most important credentials for candidate success and ensures HR teams are empowered with data to support the direction of their hiring needs. Here, managing credentials becomes an integral part of your Talent Management System.
Credential Data and Analytics in Salesforce Can Make Your Organization More Successful.
Recruitment and talent management data offer great value, but only if the right platform also enables analytics and visualization. As your workforce grows, employee data can become increasingly dispersed within existing systems and offline tracking mechanisms. A true 360-degree view becomes difficult to obtain as unaligned systems become outdated and are impossible to share in real-time. And that is where HigherEchelon can help your organization by leveraging Salesforce. We know it works because we use it ourselves.
HigherEchelon can help you utilize credential management as a vital part of an overall integrated Talent Management System. Through our solution, it is easy for employees to add their own credentials to their profile at any time using a self-service Portal, built on the Salesforce platform, with built-in step-by-step guidance. It is also just as easy for company hiring managers to quickly see an entire employee population's capabilities and gaps, updated in real time.
Automating employee updates is also simple. For example, setting up a quarterly email alert can prompt employees to log in and update their credentials. Credential management flows can also be added to an existing Personnel Review section of your employee portal to further digitize the employee experience.
Here are a few additional ways managing credentials on the Salesforce Platform can empower HR teams:
Leverage analytics & gain insights
Identify skill and/or knowledge gaps
Create feedback loops
Manage continuous growth
Identify thought leaders for promotion and business development opportunities
HigherEchelon can help. 100+ Active Partner Certifications | 5 out of 5 Customer Satisfaction Rating on Salesforce AppExchange
Why choose HigherEchelon as your Salesforce implementation partner?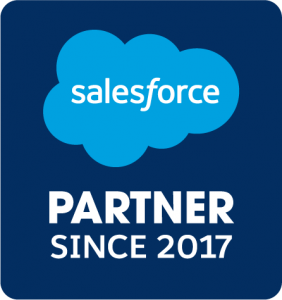 HigherEchelon is a multi-award-winning, registered Salesforce Ridge-level Consulting Partner with 100+ active partner program certifications held by our staff and a 5 out of 5 customer satisfaction rating. We solve a full-range of Human Resources challenges and drastically improve workflows through custom Salesforce implementations. We relieve talent management headaches by replacing burdensome processes and harnessing the power of the Salesforce Platform so organizations can quickly recruit, hire, onboard, and train new employees in user-friendly experiences that get employees off to a great start.
We can set up a seamless solution for you that solves numerous human resources challenges and saves time, money, and headaches long-term.
Call us at 866-488-9228, email us at Solutions@higherechelon.com, or fill out this form so we may discuss your needs.
More Information