Applicant Tracking Solutions with Salesforce
Call us at 866-469-9945, email us at Solutions@higherechelon.com, or fill out this form to be contacted about an initial consultation.
Do you need an easy, automated, streamlined applicant tracking process?
Talent management processes do not have to be burdensome, inefficient, and scalable only in proportion to the number of staff members you have. With a properly architected Salesforce implementation, you can track your applicants through the recruitment and onboarding stages of the employee journey in automated processes that save time, money, and headaches and efficiently and accurately track applicants at scale.
Applicant tracking is often complex. We make it streamlined and simplified.
Depending on the industry, recruitment and applicant tracking can be more complex than necessary. Clients we serve often need better tools to coordinate and manage the required functions, approvals, and many steps involved in hiring, including formalizing the requirements of a role, and then flexibly sourcing and tracking qualified candidates. Our clients often have tracking and coordination needs for managing the interview process and ensuring that the most qualified candidates are identified and efficiently moved through the process culminating in an accepted offer. Sometimes there are multiple handoffs occurring within divisions and various or redundant forms required within multiple systems before applicants can move to the next stage. Workflows can be confusing and frustrating, involving hiring managers, human resources officers, interview panel members, the candidate, and others throughout an organization.
With the right Salesforce Implementation, the applicant tracking process can be significantly streamlined and simplified resulting in:
Streamlined processes for creating job postings, gaining approvals, and posting to a public site that a candidate can see and respond to quickly and efficiently
The ability to capture candidate interest on any kind of device at the point of contact, with the ability to associate the interest to the event where contact occurred
Effective websites where authorized users can view, edit, and track their applications
Dramatic reduction in the amount of manual data entry
Reduction or complete elimination of emails between incoming candidates and HR professionals
Efficiencies gained in other communications
Ease of collecting multiple interviewers' input on prospective candidates
Reporting and dashboards with near real-time visibility into the status of the recruiting pipeline and applicant status
Improved processes for selecting, coordinating and interacting with job stakeholders
A clean and efficient assessment of candidates under consideration.
The information gathered throughout the process is captured and shared on the Salesforce record, centralizing knowledge and providing better employee experiences down the road
Imagine the ease and efficiency on the other side of an effective Salesforce implementation
HigherEchelon's thoughtful and strategic Salesforce implementations result in a streamlined system that propels candidates through the recruiting pipeline and into their new roles.
Read more about our modern approach to Recruiting and Talent Management here.
Read about our unique Onboarding solutions here. 
Why choose HigherEchelon?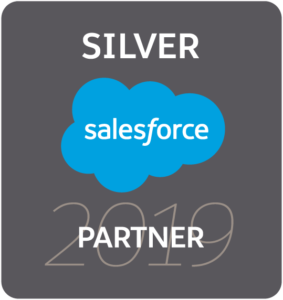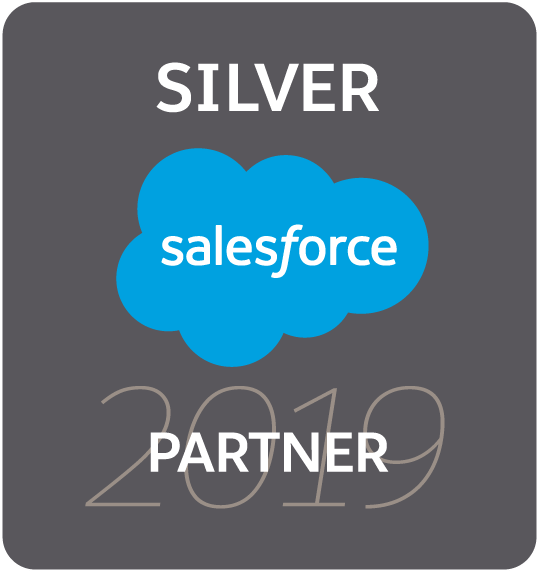 HigherEchelon is an award-winning Silver-level Salesforce Consulting Partner that solves a full-range of Human Resources challenges and drastically improves workflows through custom Salesforce implementations. We relieve talent management headaches by replacing burdensome processes and harnessing the power of the Salesforce Platform so organizations can quickly recruit, hire, onboard, and train new employees in user-friendly experiences that get employees off to a great start.
We can set up a seamless solution for you that solves numerous human resources challenges at the same time and saves time, money, and headaches long-term.
Most organizations require an implementation partner to help them maximize their Salesforce investment and see all of its benefits. Call us at 866-469-9945, email us at Solutions@higherechelon.com, or fill out this form to be contacted about an initial consultation.
Read the white paper we co-authored with Salesforce for a fuller description of the employee experience solutions we provide through our Salesforce consulting and implementations — Modernizing the Employee Experience: Driving Organizational Performance Through Digital Transformation
---
Client Review: 5/5
★ ★ ★ ★ ★
Previously our organization was fragmented utilizing different solutions for each of our Residential Academies. For the most part, we are unable to efficiently process an incoming student file from start to finish. Normally the process would take several days and sometimes weeks to gather all relevant information from a student and then process that file via our internal processes. We reached out to HigherEchelon as well as other organizations to compete for a contract for services. HigherEchelon won the bid and provided us with amazing service. They were there every step of the way and guided us through the process of planning, developing, implementing, testing and maintenance for our new cloud-based database built by them. They were quick and with our new system, we are saving 100s of work hours a month.
– Staff Sergeant Cotton, California National Guard Challenge Academy Recruiting (CAARNG)
---
Our Team – Highly Certified Salesforce Experts

OUR SPECIAL EXPERTISE INCLUDES:
Sales Cloud
Service Cloud
Public Sector Cloud
Community Cloud
Customer Portal including Self Service
Lightning Deployments and Migrations
Marketing Cloud
Pardot
Einstein Analytics
Integrations

User Centered Design resources on staff

 

Automated Testing expertise on staff

 

Strong DevOps expertise on staff, with skills in Gearset, Metazoa, SFDX and Copado

 
100+ Active Partner Program Certifications Held By Staff Including

:
System Architect

 

Application Architect

 

Sales Cloud Consultants

 

Service Cloud Consultant

s

 

Community Cloud Consultant

s

 

Marketing Cloud 

Consultants

 

Platform Developer I and II

 

Platform App Builder 

 

Copado Administrator

Administrator and Advanced Administrator

 

MuleSoft Certification

 Level 4

 
---
Client Review: 5/5
★ ★ ★ ★ ★
HigherEchelon's team is extremely professional and high caliber. They are very knowledgeable on the Salesforce platform, while offering solutions to business problems. That's a hard mix as most partners tend to be over indexed in one particular way. HigherEchelon knew how to leverage the platform to solve our business needs.
– Client, Financial Services Sector, public review on Salesforce AppExchange
---
VIDEO: The Benefits of Using an Expert Salesforce Implementation Partner
More Information