Employee Onboarding Solutions
Call us at 866-469-9945, email us at Solutions@higherechelon.com, or fill out this form to be contacted about an initial consultation.
Are Your Employee Onboarding Processes Frustrating, Time-Consuming & Outdated?
Outdated employee onboarding processes can be frustrating for everyone involved. Time-consuming manual processes can slow down Human Resources and overwhelm bandwidth during high volume hiring and training times. They can also frustrate and confuse new employees. When an employee can use their phone to do their taxes, order a latte, and share information across continents, they expect the same ease of use and functionality from their own work environments.
With the speed of technology change and the fierce competition to retain the best talent, it has never been more important to have up-to-date talent management systems and processes that begin with recruiting and move new hires through successful onboarding process and into long-term careers supported with streamlined, functional, efficient technology.
Read about our modern approach to Recruiting and Talent Management here.
Read more about our specific applicant tracking solutions here.
Our Onboarding Solutions are Powered by Salesforce & Relieve Burdensome Processes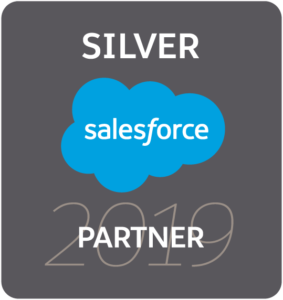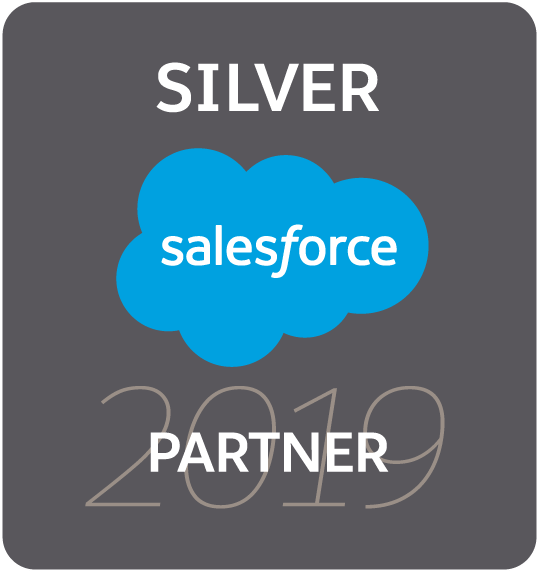 HigherEchelon is an award-winning Silver-level Salesforce Consulting Partner that solves a full-range of Human Resources challenges and drastically improves workflows through custom Salesforce implementations. We relieve onboarding headaches by replacing burdensome processes and harnessing the power of the Salesforce Platform so organizations can quickly get new employees onboarded in user-friendly experiences that get employees off to a great start.
Most organizations require an implementation partner to help them maximize their Salesforce investment and see all of its benefits.
One Platform, Customized To Fit Your  Onboarding Needs Through Expert Implementation
The Salesforce Platform has technology that is adaptable to almost any use case when set up by an expert implementation partner like HigherEchelon. Rather than purchasing, building, or fixing numerous disjointed systems to serve process goals independently, Salesforce's platform is configured to unify organizational goals, streamline business processes and consolidate employee engagement cycles into one system that has the power to impact productivity, collaboration, knowledge, service, workflows, and management.
Onboarding Challenges Solved
The first time an employee experiences your organization is during recruitment and onboarding. Both processes are data-heavy and require involvement from numerous stakeholders. Digitizing these processes through automation, task initiation, and enhanced communication ultimately takes a process from disjointed paper applications and e-mail back and forth to a centralized workflow that frees up time, improves scalability, and provides an impressive experience employees appreciate.
Onboarding employees has huge organizational impacts. Employee data must be captured, employees must be trained, and systems must be set up to ensure long-term success. Often, successful execution of this process hinges on the employee's task awareness. Using digital tailored checklists that walk the employee through the required tasks empowers them to take action and minimizes confusion. Status buttons on the checklist keep stakeholders informed and allows for automatic "nudging" functionality. Most importantly, the digitization of HR forms and reduction of data entry to a single point reduces administrative time and technological barriers required to successfully onboard.
Onboarding: One Crucial Part of a Successful Overall Talent Management Solution
The employee experience is a journey with continuous cycles of engagement that should be integrated into the overall Salesforce strategic solution. These engagements combine to form the employees' cumulative experiences with the company and can directly impact organizational performance. The initial engagement for all employees involves recruiting and onboarding processes. After onboarding, employees often have one-time needs such as accessing policies, submitting a form, requesting IT help, and sharing/ maintaining records of each. Beyond ad-hoc interactions, employees are continuously engaged in training, operations, evaluations, and development opportunities. All engagement cycles affect the employee experience. We can help you plan for the entire employee lifecycle and architect a seamless long-term solution that serves the organization and the employee.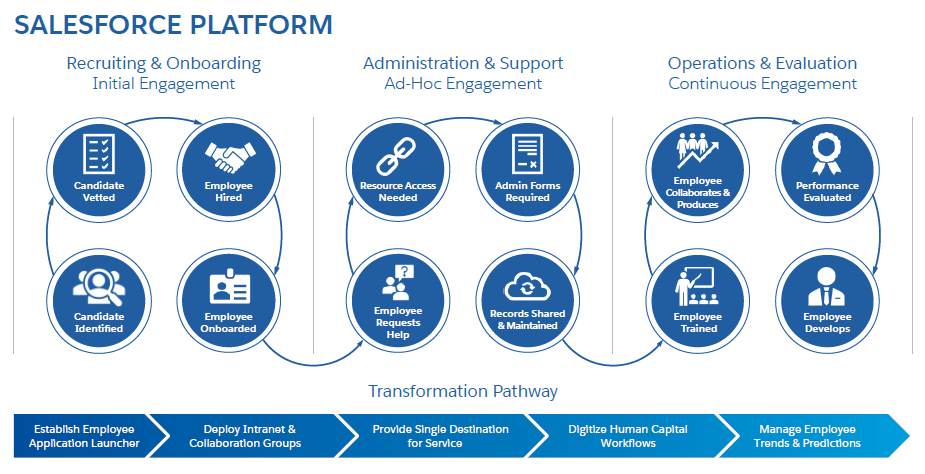 Talent Management Does Not End with Onboarding
Continued nurture programs have the ability to influence productivity, continual development, and satisfaction. A properly architected Salesforce solution guides the employee from recruitment to hire to onboarding to training to continuous administration and operations support.
We can set up a seamless solution for you that solves numerous human resources challenges at the same time and saves time, money, and headaches long-term.
Call us at 866-469-9945, email us at Solutions@higherechelon.com, or fill out this form to be contacted about an initial consultation.
Read the white paper we co-authored with Salesforce for a fuller description of the employee experience solutions we provide through our Salesforce consulting and implementations — Modernizing the Employee Experience: Driving Organizational Performance Through Digital Transformation
---
Client Review: 5/5
★ ★ ★ ★ ★
Previously our organization was fragmented utilizing different solutions for each of our Residential Academies. For the most part, we are unable to efficiently process an incoming student file from start to finish. Normally the process would take several days and sometimes weeks to gather all relevant information from a student and then process that file via our internal processes. We reached out to HigherEchelon as well as other organizations to compete for a contract for services. HigherEchelon won the bid and provided us with amazing service. They were there every step of the way and guided us through the process of planning, developing, implementing, testing and maintenance for our new cloud-based database built by them. They were quick and with our new system, we are saving 100s of work hours a month.
– Staff Sergeant Cotton, California National Guard Challenge Academy Recruiting (CAARNG)
---
Our Team – Highly Certified Salesforce Experts

OUR SPECIAL EXPERTISE INCLUDES:
Sales Cloud
Service Cloud
Public Sector Cloud
Community Cloud
Customer Portal including Self Service
Lightning Deployments and Migrations
Marketing Cloud
Pardot
Einstein Analytics
Integrations

User Centered Design resources on staff

 

Automated Testing expertise on staff

 

Strong DevOps expertise on staff, with skills in Gearset, Metazoa, SFDX and Copado

 
100+ Active Partner Program Certifications Held By Staff Including

:
System Architect

 

Application Architect

 

Sales Cloud Consultants

 

Service Cloud Consultant

s

 

Community Cloud Consultant

s

 

Marketing Cloud 

Consultants

 

Platform Developer I and II

 

Platform App Builder 

 

Copado Administrator

Administrator and Advanced Administrator

 

MuleSoft Certification

 Level 4

 
---
Client Review: 5/5
★ ★ ★ ★ ★
HigherEchelon's team is extremely professional and high caliber. They are very knowledgeable on the Salesforce platform, while offering solutions to business problems. That's a hard mix as most partners tend to be over indexed in one particular way. HigherEchelon knew how to leverage the platform to solve our business needs.
– Client, Financial Services Sector, public review on Salesforce AppExchange
---
VIDEO: The Benefits of Using an Expert Salesforce Implementation Partner
---
Client Review: 5/5
★ ★ ★ ★ ★
We worked with HigherEchelon on enhancements to a few custom objects for which we needed a developer to create flows and Lightning components and a calculation of an engagement score, which the developer achieved through mostly formulas and one scheduled Apex. I appreciate HE's commitment to the client and their thoughtfulness in terms of reducing technical debt – we've gotten quite a few things done via formulas so that an admin can edit and code only where it has to be code. I enjoy working with HE and look forward to future engagements.
– Public sector client, Salesforce AppExchange review
---
More Information