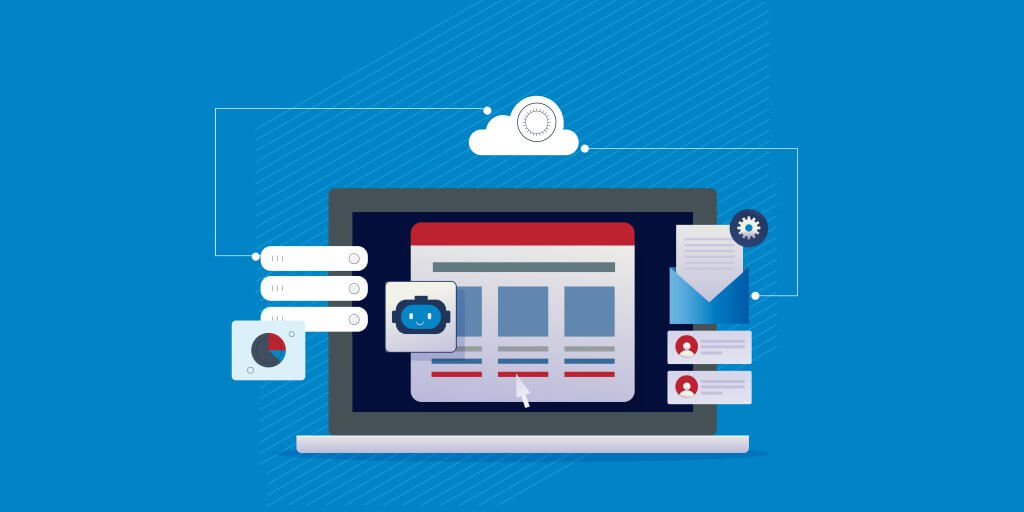 With a growing host of digital and other communication channels available to facilitate interactions between sales reps and prospects, sales engagement platforms are becoming more critical to support successful sales teams. Whether it's choosing the right channel to use for the right prospect at the right time, knowing when the next interaction should occur, standardizing the best next step based on what teams know to be successful, or something else entirely, a good sales engagement platform is critical.
Luckily, Salesforce provides a solution to enable sales teams to deliver high quality interactions efficiently and at scale, the latter being critical for organizations with sales reps managing hundreds of prospects across different stages of the sales cycle. Salesforce Sales Engagement, formerly known as High Velocity Sales, can help organizations revolutionize entire sales processes and close more deals faster.
What is Salesforce Sales Engagement?
When reps use valuable hours looking up information, deciding which prospect to contact next and how, preparing for calls or meetings by digging for data, or trying to figure out which call script to use for a specific interaction (if standardized scripts are available to them at all), they have less time to sell effectively. At its core, Salesforce Sales Engagement helps sales reps spend more time on what's important – engaging with prospects and customers.
Sales Engagement combines key Sales Cloud efficiencies with other features designed for best practice automation and repeatable processes organizations know lead to success. From easily mapping and visualizing workflow to automating manual tasks and directing reps to the right prospect at the right time, Sales Engagement helps speed up and scale sales processes.
What are Sales Engagement Key Features?
The Sales Engagement feature set includes tools that provide insights on how to prospect more quickly and effectively, tools to eliminate manual work, and ways to automate best practices through a suite of features:
Sales Cadences
Cadences are sequences of predetermined activities to guide reps through interactions for different types of prospects. Cadence Builder's drag and drop functionality makes building cadences simple, and once complete, cadences standardize workflows so reps don't need to guess what step is next. And pre-built cadences are available to get teams started.
Cadences currently support three main elements: actions, rules, and listeners. Actions provide reps with tools to ensure consistent communication such as calls with scripts or personalized emails using templates. Custom steps are also supported and include actions other than calls or emails sales reps should complete.
Rules determine what happens when a target meets certain criteria, taking the work out of the reps' hands. Listeners monitor whether a prospect interacts with the email by opening it, clicking links, or replying. This provides vital information regarding how to customize a path for the prospect to follow based on their actions.
Wait periods can also be configured in between steps, and records can be paused in a cadence if it's not the right time for the next step.
Work Queue
Every sales rep must manage prospects at different stages of the sales cycle, and often many at once. The Work Queue is a smarter to-do list for sales reps, prioritizing whom to contact next using what channel in a sortable timeline they can quickly take action from.
Einstein Lead Scoring
This artificial intelligence feature harnesses the power of machine learning and helps prioritize tasks for prospects most likely to convert. Einstein Lead Scoring allows organizations to determine what information prospects look at that may help get them through the sales funnel more quickly.
Email Integration and Einstein Activity Capture
Though optional, Salesforce Inbox and Einstein Activity Capture are included with the product suite. Together, they can help keep data between Salesforce and email applications up to date, providing intelligent insights and allowing reps to focus on selling.
Lightning Sales Console and Sales Engagement App
The Sales Engagement App uses console-style navigation, providing an intuitive, easy to use navigation experiences for reps. Lead and contact pages can be customized to include a Sales Engagement Component, displaying which cadence a lead or contact is in and where they are in the process. Combined with the Work Queue, Sales Dialer (or another CTI), and Einstein Lead Scoring, reps have everything they need right at their fingertips.

Sales Dialer
Sales Dialer is an optional click-to-call feature that integrates seamlessly with cadences and provides sales reps with the ability to call directly in the console. It also logs vital information like call results and notes, all while on the call within the console. Other CTI tools can be utilized with Sales Engagement as well.
Who Can Benefit from Sales Engagement?
In short, everyone! Most organizations look for ways to accelerate sales processes and outperform competitors. One of the most effective ways to do that is to provide sales teams with tools that ensure clear and concise communication to prospects at the right time and allow reps to focus on what's most important. Between sales cadences, call scripts, an integrated CTI, tailored emails, intelligent lead scoring, and more, Sales Engagement can help your sales team close deals faster.
Is Your Organization Ready for Sales Engagement?
Are you looking to accelerate and scale your sales processes using Salesforce for the first time? Are you a current Salesforce customer looking to get the most from of your Sales Cloud implementation with Sales Engagement? Do you have questions about whether Sales Engagement is right for your organization?
HigherEchelon can help. Our team has experience implementing and gaining efficiencies for organizations using Sales Engagement, Sales Cloud, and a host of other Salesforce products. Click here to learn more about our Salesforce consulting services, and click here to contact us today!