Summer is not officially over yet, but luckily, those of us in the Salesforce ecosystem do not have to wait another moment for the Winter '24 release. With enhancements to existing tools, community ideas delivered, exciting new features, and more, there's no better way to close out the year.
What's a release? Salesforce periodically releases (no pun intended) updates that expand performance, support security, and improve usability. All customers use the same version of the platform with the same features, though variability in features does exist between Salesforce products and editions.
Whether you're an admin, developer, architect, consultant, or a user, releases impact you. Understanding what's coming helps you take advantage of new features, some of which require configuration while others are enabled by Salesforce.
What can I do to prepare? Admins, start by figuring out when your org gets the release by looking up your instance on the Salesforce Trust website. (In your org, visit "Company Information" within the "Setup" menu and look for the instance number there.) Not an admin? That's okay, you can still review release notes to understand what enhancements and changes apply to you.
Finally, it's good practice to test new features in a sandbox. Sandbox upgrades typically happen 4-6 weeks ahead of a Production release, and for Winter '24, upgrades came on August 25. The weekends of September 1, October 6, and October 13 are the big release weekends, depending on your instance.
What features do we love? The release notes are jam packed with helpful information on new features and it's tough to choose features we think are the most impactful, but we tried. To find or share information about upcoming releases and to collaborate with other customers and experts, check out the Release Readiness Trailblazers Community.
In the Winter '24 release notes, a small trophy icon to the left of the note page title indicates it's an idea delivered from the IdeaExchange, and we are always excited to see great community ideas come to fruition. This delivered idea helps Admins quickly see which permission sets and permission set groups are assigned to which users using a new custom report type that can be created in Setup.

Beta features are those that are publicly available for testing, but are not fully finished or supported, and may not ultimately be delivered. But we love this one, and hope it is delivered! To try this feature, from Setup, access any permission set and click the "View Summary" button to see details about the permission set, any groups it's assigned to, and permissions enabled in it.

Record visibility is critical when it comes to data security, and with Winter '24, it's easier to see who has access to an Account record, and how that record is shared. In Setup, create a new custom report type using "Account Share" as the primary object to make it available.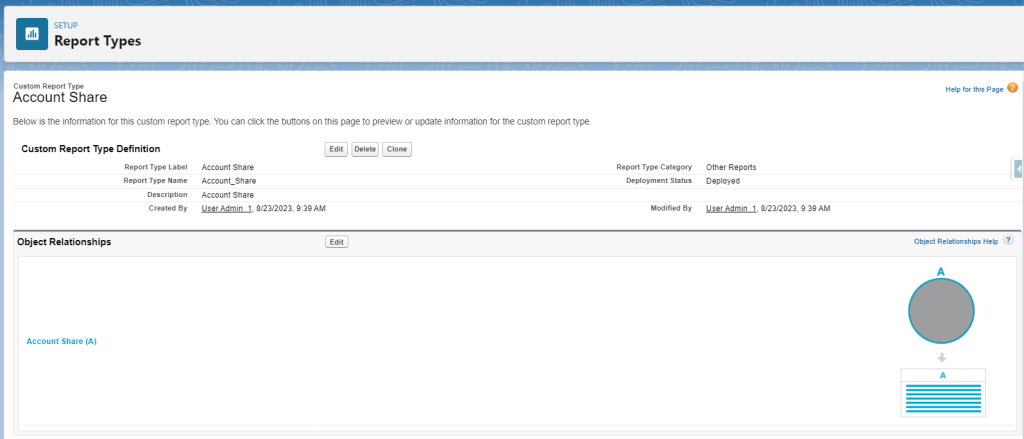 Dynamic Forms are an incredible tool to improve the user experience, but prior to Winter '24, there were significant limitations on their use for standard objects. With Winter '24, Dynamic Forms are available on hundreds of standard objects. To determine if the standard object you're working with is one of them, look for the "Fields" tab in the component panel in the Lightning App Builder.

Another one for Dynamic Forms! Prior to Winter '24, Dynamic Forms were only available for the desktop experience. With Winter '24, Admins can enable the use of Dynamic Forms in the Salesforce Mobile App, extending that customization to users on the go.

Another beta feature we're excited about allows to users with the View All Data or the View My Team's Dashboard permission to transfer ownership of a dashboard to another user if the owner leaves your organization. Prior to Winter '24, you had to clone or re-create the dashboard. (The feature must be enabled in Report and Dashboard Settings in Setup.)

Lead and Contact Intelligence are designed to give users a better picture of leads and contacts that may need attention. Whether it's leads or contacts without completed activities, no activities completed in the last 30 days, no upcoming activities, or overdue activities, there's much to gain from these new and improved views. Turn them on in Setup and use the "Intelligence View" and "List View" buttons to toggle between the two.

This feature made it out of beta testing and is now generally available with Winter '24. Admins, use the page layout editor or "Dynamic Related List – Single" component in the Lightning App Builder to add quick actions on a related list. This means users can, for example, update several contacts on an account without leaving the account page. It's a win for productivity!

Einstein Activity Capture is an amazing way to keep track of emails in Salesforce without any manual effort on the user's part. However, one of the most significant limitations has been the fact that automatically captured records weren't available in standard reports. With Winter '24, a new Activity 360 Reporting object addresses that challenge.
Keep in mind this feature is available in Unlimited Edition, but also available in Professional and Enterprise editions with Sales Cloud Einstein, Sales Engagement, or Revenue Intelligence add-on licenses.

For customers using Experience Cloud to provide access to objects and records to guest users, a new Health Check feature accessible in the Setup menu allows Admins to see if the number of objects guest user profiles have read and edit access to could compromise security.

We can anticipate Einstein GPT getting a lot of attention in the coming months. With features being released as often as monthly across multiple clouds, you'll want to keep your eyes and ears open for more to come. With Winter '24 come features for Commerce, Field Service, Sales, and Service Clouds. Click here to learn more.

These are some of our most notable features, but there's SO MUCH to explore! Learn more about what new features are available with Winter '24 through the release notes, and contact us if you'd like to learn more about how HigherEchelon partners with organizations to help quickly and successfully implement Salesforce. (We're good at improvements in existing orgs, too!)