Leverage your core values and define your leader identity with retired Navy SEAL, Gary Denham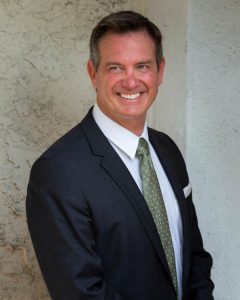 Today's podcast features guest Gary Denham, who was a Navy SEAL for 21 years, and more recently was the Director of Instructor Development for the Naval Special Warfare Center. Currently, Gary helps others improve their performance with his business, Gary Denham Consulting. Gary also teaches leadership through public speaking and effective presentations. In today's podcast, Gary talks about how he got into public speaking and how he leveraged his core values and principles to shift away from the identity that previously defined him.
NOTE: This episode was recorded prior to the start of the COVID-19 pandemic
Episode Highlights:
Denham speaks to his most impactful experiences in his career.
Denham discusses about his progression from serving in the Navy SEALs to public speaking and giving presentations.
Denham talks about how he has re-written his identity to align with his values.
As a Navy SEAL, there is a mentality of mission, team, and me, in that order. As a SEAL, what did you learn about leadership in a team?
Where does leadership and your mentality of leadership come into play?
If the focus is on the mission, then everything else will fall into line.
Leadership is taking responsibility for the solution.
Denham talks about what it means to say, "you can't give away what you don't own."
Denham talks about his coaching role in the Navy SEALs, and how it evolved into the "better person" course.
How does ethos (credibility, trust) play a role in the Navy SEALs and creating a strong culture?
What makes the culture for a company or team?
Can you talk more about your role now as a public speaking coach? How do you "be you" louder?
Know your material, the audience is the main consideration, have a conversation, and be a good listener.
What kind of attitude shows up when you "have to" do something versus when you "get to" do something?
Regarding the MLK principle of "Head, Heart, Mouth," how do you know it went through the heart?
Key Points:
Aligning your identity with your values may take you through major shifts in life.
What leadership means and how Denham's past as a Navy SEAL shaped his view of leadership.
Always tailor your message to the people you are talking to, but you always need to be "being you." Audience first.
Help us grow by leaving a rating or review on Apple Podcast  – here's how
To learn more on how you can take your leadership to the next level, check out our service offerings: Resilient and Adaptable Leadership, Executive Coaching, and Change Management.
Follow us on Facebook, Twitter, and LinkedIn