Task and Social Cohesion for a Successful Work Culture with Miguel Gallego, CEO of Precision Diagnostics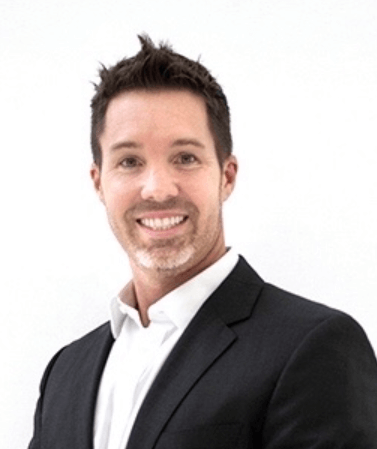 During this episode of the Coaching Through Stories podcast, host Dr. Eric Bean speaks with Miguel Gallego, President and CEO of Precision Diagnostics. Miguel shares with listeners how he took risks financially and career wise to start his success at Precision Diagnostics. Miguel has the ability to go all in because he has a high level of trust in himself coupled with humility because he is secure enough to admit when he doesn't know. Miguel shares how his career path shifted from one direction to another after receiving some advice from a mentor. Miguel discusses his perceptions on how companies must shift through periods of growth. This episode will help you think about how companies balance their priorities as they grow and innovate.
Episode Highlights:
Learn how Miguel got started at Precision Diagnostics.
From 2005-2011 Miguel was in a Ph.D. program doing stem cell research. He started doing genetic testing on the side. In his thesis defense, he was told that he had presented a sales pitch. This ultimately encouraged him to shift his perspective.
Miguel shares how he shifted career paths and initially approached sales and business.
They discuss the initial pain points Precision Diagnostics faced.
Miguel offers his perspective on how growing companies need to shift from a builder mindset to an innovation mindset.
When you consistently stress the system it can force innovation.
Hear Miguel's thoughts on culture and why aiming for a "family feel" may not be helpful.
In athletics, they talk about task cohesion and social cohesion. For performance, social cohesion is not as necessary as task cohesion.
It's still possible to have high levels of support and care while challenging each other to innovate.
Miguel shares how the company's culture has shifted with changing priorities.
To foster a culture that sees challenges as opportunities, demonstrate your track record of achievement.
Balancing task completion and relationships is a moving target for Miguel.
Learn what happened when Precision Diagnostics adopted the OKR (Objectives and Key Results) approach and how that shift altered team cohesion.
Miguel describes his shift from working in operations to becoming the CEO.
Hear about Precision's purpose.
Miguel shares his core values: growth and improvement.
Miguel provides recommendations for other CEOs who may feel insulated from feedback.
They discuss recovery, being in the moment, and the satisfaction of deep work.
3 Key Points
At a certain point, growing companies must shift their mindset from a focus on building to a focus on innovation.
In a culture that prioritizes innovation, social cohesion may not be as essential as task cohesion.
When the focus is on numbers, culture may erode. The balance between social and task cohesion is a moving target.
Resources Mentioned:
Help us grow by leaving a rating or review on Apple Podcast  – here's how
To learn more on how you can take your leadership to the next level, check out our service offerings: Resilient and Adaptable Leadership, Executive Coaching, and Change Management.