Failure is easier to digest when we live authentically with Dr.
Graig
Chow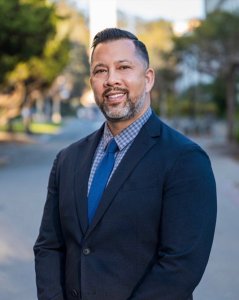 Have you ever held yourself back from airing out a grievance to a team member or leader? Have you ever kept yourself from giving something your 100%, or reprimanded yourself too hard for a simple mistake?  
The fear of making mistakes is one of the main problems that holds us back from achieving our full potential. It makes us more passive, lose confidence, or become perfectionists to the point of being too hard on ourselves. 
Our guest today provides concrete tools to help us be more self-aware of having this fear and how to navigate through it to authenticity and optimization.  
In this episode, you will hear from Dr. Graig Chow, a Certified Mental Performance Consultant and the Director of Mental Performance & Leadership Development at Cal Athletics. His portfolio of expertise is nothing short of impressive, broadly focusing on the optimization of mindset, mental skills, performance, involvement, enjoyment, culture, team dynamics, and leadership in sport and other performance domains. At Cal Athletics, he provides comprehensive sport and performance psychology services to student-athletes, teams, and coaches. In his private practice, he works with professional athletes and C-level business professionals, by providing valuable mental consultation and coaching to optimize the individual's mindset into peak performance. 
Key Points:
The fear of making mistakes keeps an individual from reaching their full potential.

 

Authenticity creates opportunities for development and performance optimization.

 

Tools that promote self-awareness, self-compassion, and acceptance mitigate the fear of failure and improve focus.

 
Episode Highlights
[00:00] Introduction

 

[02:43] Dr. Graig Chow and his background and work

 

[07:39] How Dr. Graig Chow started in sports psychology

 

[11:18] His sports psychology work being the blending of two passions

 
[14:34] How cultivating team culture creates better teams

 

[16:10] Switching from education and into the application of his studies

 

[21:20] How supporting athletes drives and challenges Dr. Graig Chow

 

[27:39] On having the core value of commitment and accepting challenges 

 

[30:47] On the fear of pushback affecting athlete identity and application of their personal skillset

 
[33:22] Why self-handicapping as a coping mechanism for failure mitigates accurate feedback on athlete performance

 

[39:20] On being a scientist-practitioner, and his research on maladaptive perfectionism

 

[45:28] Better and more sustainable techniques for motivation and building mental game

 

[49:46] Frameworks of self-awareness, acceptance, and refocus and how they help develop an individual's performance

 

[56:21] On maintaining balance and focus on performance when it matters as found in professionals in both sport and business, and how forming routines help develop that focus.

 
[1:02:43] Having intentions and how it sets a foundation for: (1) consistency and focus, and (2) performing to your identity

 

[1:06:35] On developing a balance of not being too attached to results while remaining focused on achieving results without becoming lax 

 

[1:12:54] Dr. Graig Chow's chosen medium of staying up-to-date on data that directly impacts his evidence-based research

 

[1:15:43] Dr. Graig Chow's one-book recommendation: Atomic Habits by James Clear

 
Resources Mentioned:
Help us grow by leaving a rating or review on Apple Podcast  – here's how
To learn more about how you can take your leadership to the next level, check out HigherEchelon service offerings: Resilient and Adaptable Leadership, Executive Coaching, and Change Management.