It's Not You, It's Your Leadership Style with Dr. Suzanne Peterson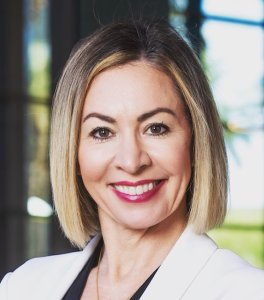 What's your style of leadership? Do you tend to be more directive, formal, and serious as a leader? Or do you tend to be more empathetic, patient, and polite?  Understanding your leadership tendencies and style and, perhaps more importantly, how they influence your team is a critical component to effective leadership. Our guest today co-authored an excellent article based on her research and experience in helping leaders develop their leadership style.
Dr. Suzanne Peterson provides counsel and coaching to senior leaders across a variety of industries. She is a highly sought-after speaker where she shares the firms messages of Admired Leadership – a viewpoint that emphasizes the behaviors that characterize the world's most effective leaders. Dr. Peterson is also a faculty of The Thunderbird School of Global Management at Arizona State University. Suzanne is also, and perhaps most notably, a fellow graduate of USC.  
In this episode, Dr. Peterson shares how her journey, like most, has not been linear, in fact, she initially set out to be an ESPN Analyst and talk sports all day but eventually became interested in forensic psychology and a professor of hers astutely noted after a visit to a maximum security prison, you know, Suzanne I think you'd be better suited for business suits, than orange jumpsuits. And through that and other conversations she realized that she just wants to make people better.  
We go on to discuss how leadership style is different from personality and how she really focuses on the behaviors leaders engage in. For example, you may use a lot of I language or speak over people or disagree in a very disagreeable way and that may not be your personality, it may just be how you've adapted over time in the culture you're in so you can be heard.  
It's something we think a lot about here at HigherEchelon – how much of your leadership style is amenable? Think about it – when was the last time you changed stylistically, and it stuck? I know that with some leaders we coach can be very attached to remaining authentic and can resist any changes to their leadership approach. And if they do change, it requires a lot of conscious effort to sustain.
Key Points:
Values drive one's leadership approach.

How a leader plays a role in evaluating culture and leaders.

The role of a private equity partner brings upon various challenges at each of the phases of acquisition, growth, and exit.
Episode Highlights
[03:38] The foundations of understanding leadership style and how can one make a long-term lasting change in their stop

[05:35] What leaders can do to make a shift if they are looking to make a change

[06:52] How can a leader maintain their authenticity while being adaptable to the needs of their team

[08:28] Dr. Suzanne's career and passion

[19:30] How do we define leadership style and how has style informed by our personality

[21:33] How do we add to our resources in areas where we're not as comfortable, confident and experienced

[23:17] A deeper understanding of the status markers: Verbal vs. Non-verbal styles

[26:11] How to choose your own style to make people perceive you differently

[30:40] The argument around authenticity and blended leadership style

[34:58] How can CEO's and seniors adopt and embrace new styles of leadership

[37:37] Why do you need to be slightly more peer-like

[40:14] Finding the right balance for women and minorities

[45:31] What the study "Developing and Validating a Scale of Eudaimonic Workplace Wellbeing" is about

[48:44] Dr. Suzanne's book recommendation
Resources Mentioned:
Help us grow by leaving a rating or review on Apple Podcast  – here's how
To learn more about how you can take your leadership to the next level, check out HigherEchelon service offerings: Resilient and Adaptable Leadership, Executive Coaching, and Change Management.