What Leaders Get Wrong About Resilience with Dr. Mustafa Sarkar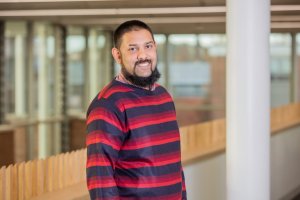 When you think of the word "resilience," what do you picture? Historically, it has meant the ability to withstand challenges and keep going. However, it can also be misunderstood to mean ignoring or suppressing negative emotions in order to seem strong.  
This can lead to unhealthy habits of hiding or ignoring negative feelings rather than taking the time and care to properly address them. True resilience includes acknowledging and dealing with your emotions, not just powering through difficult situations. 
Today, we are joined by Dr. Mustafa Sarkar, a leading expert in the study of resilience in both sporting and business settings. Dr. Sarkar is an associate professor of sport and performance psychology at Nottingham Trent University in the UK, and his research and consulting focuses on how high achievers thrive under pressure and maintain success and well-being, with a particular emphasis on resilience at the individual, team, and organizational levels. He also focuses on psychological safety.  
As a chartered psychologist with the British Psychological Society, Dr. Sarkar works with organizations such as Google, the Premier League, the English Football Association, and various international Olympic Committees to create environments and cultures that promote resilience and psychological safety. In this episode, we will learn about how Mustapha followed his own path into the field of sports and performance psychology, despite expectations from his family and friends. We will also discuss the role that the environment plays in influencing resilience and provide practical tools that individuals can use to build their own resilience. Mustafa is a skilled researcher and practitioner, and I'm sure you'll enjoy the depth and insight he brings to the topic of resilience. 
Key Points:
Resilience is not the sole responsibility of the individual but rather, the environment and relationships play a meaningful role in one's resilience.

 

Resilience can be situational and can vary

over time

; Resilience is not a stable construct but rather varies

.

 

Resilience is a

capacity

that needs to

be

trained, not just reliant on one's experiences.

 
Episode Highlights
[00:00] Introduction

 

[01:27] Dr. Mustafa Sakar and his work.

 

[06:47] The value of research and putting it into practice

 

[09:36] Why Mustafa got into his career and work in sports psychology.

 
[14:44] Balancing pressure and passion

 

[19:42] Mustafa's current motivations in his work and on making an impact

 

[26:56] On resilience

 

[32:08] Understanding resilience 

 

[37:21] The impact of resilience in an individual

 

[42:30] Emotional experiences and how they affect one's resilience and how perspective can help.

 

[44:39] Leaders and how they can help build team resilience.

 

[47:27] How leaders can balance challenge and support

 

[51:02] The effect of one's environment and how it can affect resilience, and what to do when present in a negative environment

 

[58:33] Habits that matter the most for high performance: (1) consistency and (2) building self-awareness.

 
Resources Mentioned:
Help us grow by leaving a rating or review on Apple Podcast  – here's how
To learn more about how you can take your leadership to the next level, check out HigherEchelon service offerings: Resilient and Adaptable Leadership, Executive Coaching, and Change Management.