Encouragement can change everything with Sue Sommer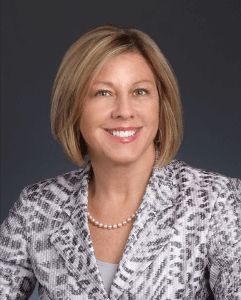 With a little encouragement, what could you achieve? According to Korn Ferry, "two-thirds of the women said they never realized they could become CEO until a boss or mentor encouraged them, and instead focused on hitting business targets and seeking new challenges rather than on their personal career advancement."
Sue Sommer is the President and CEO of Cordant Health Solutions. Cordant is a private equity backed provider of innovative tools for behavioral health monitoring and chronic pain management. Sue has been leading this multimillion-dollar company for 10 years in an industry that typically has a lot of turnover at the CEO position. Some research shows that 58% of CEOs in private equity backed companies are replaced in the first two years. Sue has led the company through 5 laboratory acquisitions, 50 percent reimbursement reduction in the industry, and most recently, a worldwide pandemic. 
In this episode Sue shares how her purpose serves as a guide to her work, day in and day out, how she was when she was tapped for CEO, she had some doubts about her ability to fill that role and how she thought she was more suited as a number two than a CEO. But she decided to take the leap because someone whom she trusted, believed in her and 10 years later she's still going strong. Sue talks about how she read some research from Korn Ferry about female CEOs and one thread that ties female CEOs together is that most of them didn't aspire to that role.  
We cover a wide range of topics from purpose, to authentic leadership, to her philosophy of being tough on issues and soft on people and how she views feedback as a gift. In our executive coaching work at HigherEchelon, many leaders struggle with finding the right balance of supporting their team members and challenging them with critical feedback. We guide leaders to explore their own relationship with feedback and develop a leadership philosophy which can serve as a guidepost to all that they do including when to support and when to challenge. 
Key Points:
Encouragement can unlock potential.

Empathy, authenticity, vulnerability, and support can guide a leader when responding to controversial situations.
Get the right people on the bus, the rest will follow
Episode Highlights
[4:19] Getting to know more Sue Sommer

[7:26] Sue's experience and the significant phone call

[12:28] Overcoming fears and recognizing your potential

[15:55] The importance of confidence

[17:29] Finding answers to one's own "why"

[18:11] The role of her nursing experience

[23:13] Why passion and teamwork matter?

[29:04] Challenges in the role

[34:44] Having "thick skin" and how it helped Sue

[52:39] Authenticity, compassion, and decisiveness separates a good leader from a great one

[53:16] Great leaders can emerge from adversity
[57:07] Get the right people on the bus, the rest will follow
Resources Mentioned:
Help us grow by leaving a rating or review on Apple Podcast  – here's how
To learn more about how you can take your leadership to the next level, check out HigherEchelon service offerings: Resilient and Adaptable Leadership, Executive Coaching, and Change Management.