The 1980s Tylenol Crisis and Why Mission Matters with Dr. Eric Bean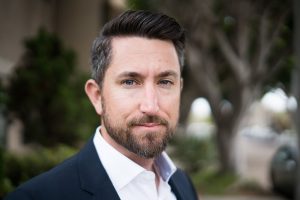 During the third episode of the Coaching Through Stories podcast, host Eric Bean coaches us on the importance of mission using the 1980s Tylenol crisis as a case study. Learn about the power of having a mission, especially during a crisis. This episode will help you consider why missions are meaningful and why they should be used when you encounter non-routine situations.
NOTE: This episode was recorded prior to the COVID-19 pandemic
Episode Highlights:
Learn the story of the 1980s Tylenol crisis that proved the value of Johnson & Johnson's mission.
Learn how Johnson & Johnson managed the crisis using their mission statement to filter their decision-making.
Missions matter and need to be used.
Eric defines vision, mission, and philosophy.
Your behavior is a good indication of your values.
Organizations need to leverage their mission.
If you're a leader, review your mission with your employees regularly.
11,000 senior managers were asked their company's top 3-5 priorities and only about 1/3 could name their company's top three goals.
Get to know your priorities and reflect on them.
Mission improves strategic alignment.
Leaders must consider if they are rewarding behaviors that are aligned with company values.
Employees can align their work with the company's values.
We want to have purpose and meaning in our lives.
Why we're working matters.
Meaning attracts talent.
A strong mission fosters customer engagement.
You have control over your mission, value, purpose, and philosophy.
Gallup found that margin and mission are not at odds with each other.
The why matters because the why will get others to buy into your ideas and initiatives.
Finding purpose as an employee will give you opportunities to lead.
Challenge your mission from time to time.
Your mission can serve as a guide to make decisions during challenging and non-routine situations.
Eric recommends The Culture Code by Daniel Coylefor additional reading.
Key Points:
Mission matters and needs to be known to help employees align their work.
There are major benefits to showing up to work with a purpose.
Your mission can serve as a guide to make decisions during challenging and non-routine situations.
 Resources Mentioned: 
Help us grow by leaving a rating or review on Apple Podcast  – here's how
To learn more on how you can take your leadership to the next level, check out our service offerings: Resilient and Adaptable Leadership, Executive Coaching, and Change Management.