Get the most out of your time with Dr. Eric Bean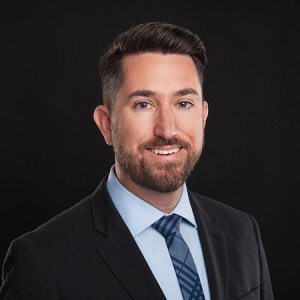 During this episode of the Coaching Through Stories podcast, host Dr. Eric Bean discusses how to get the most out of your time at home and the office and why that matters. Dr. Bean challenges the eight-hour workday and asks questions you can reflect on so you can become more aware of how you're spending your time as a leader or as an employee but also how you're spending your time in other areas of your life, using the "1000 Marbles" story to inspire us.
Episode Highlights:
Eric reads the "1,000 Marbles" story. This story comes down to presence, priorities, and perspective. How many marbles do you have left and how are you going to spend them?
How are you using your time? Are you in it, or are you elsewhere?
What are your priorities in life? What really matters to you and those you love?
Eric shares the history of the eight-hour workday.
On average, people are focused for 2 hours and 53 minutes of their workday.
How can we be more productive and present at work so we can complete our daily duties in a timely fashion and leave work at work?
Employees reported positive results on productivity, team engagement, work-life balance, and more when their company implemented a flexible 4-day work week.
Eric works with high performers to maximize the time they spend in a flow state.
Deep work is the ability to focus without distraction on a cognitively demanding task.
Most people surveyed said they were five times more productive in a peak state.
What are you like at your best? What enables you to be at your best?
Focus and concentration allow you to be at your best.
Protect periods of high-quality focus.
Temporally, when are you at your best? What time of day? Identify that time and figure out how to protect it.
You could establish office hours instead of having an open-door policy.
Establish a pre-performance routine. Examine the activity you're about to embark on and determine the ideal mental, physical, and emotional state.
If you're present and focused, you can complete more work during your workweek, in turn making your time at home more meaningful.
Fear can hinder your best interests and the best interests of your team.
One way to discover your true priorities is to look at your values and look at what's really important to you.
The NFL is filled with hard working coaches who take pride in prioritizing football over other aspects of their life. Eric shares a moving quote from a coach who told his staff to prioritize time with their children.
Explore your own definition of success.
Sometimes you will have to use your marble for work, but be conscious about that choice.
Kevin Hart talked about how his priorities completely shifted after experiencing a life-altering accident.
Shift your mindset by examining your true definition of success.
Be thoughtful about how you're choosing to spend your time.
The answer to better productivity is less waste and fewer things that induce distraction and stress.
Three Key Points:
When you are present, you can be more productive.
Learn to protect periods of high-quality focus.
Evaluate your priorities. Spend your time and energy on what really matters to you.
Resources Mentioned:
Help us grow by leaving a rating or review on Apple Podcast  – here's how
To learn more on how you can take your leadership to the next level, check out our service offerings: Resilient and Adaptable Leadership, Executive Coaching, and Change Management.