Go beyond outcomes, consider experience with Sonia Rhodes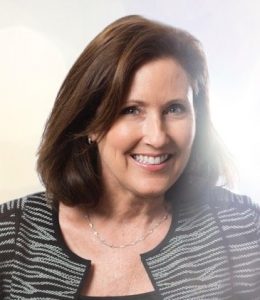 Today's Coaching Through Stories episode features Sonia Rhodes, the founder and CEO of the Experience Lab, a one-of-a-kind experience design firm that's committed to transforming every aspect of the health care experience from the inside out. The Experience Lab is also the place where visionary health care leaders and systems design, collaborate, and explore the future for health care. Sonia and her team are committed to healing healthcare from the inside out.
Take a moment to reflect on the best experience you have had. In today's podcast, Sonia discusses how being authentic led her on the path she wanted rather than being distracted by those who offered her other opportunities or doubted her ideas. From this episode, you will walk away with clarity on how your connection and intention matters when providing a service (scratch that), when providing an experience, for your customers.
Key Points:
Better patient experience leads to better patient outcomes and patient experience is directly influenced by employee experience. Positive patient experience cannot emanate from a poor employee experience.

Identifying your intention and feeling you want your customer to have can guide you in designing the ideal customer experience.

Being in the present moment is critical to providing a meaningful experience.
Episode Highlights:
Sonia shared her story and how this event served as a wake up call for her to explore how to create connections and positively impact patient experience. 

Typical hospital experiences are charged with high emotion, focused on healing physical symptoms, and discharging you.

Authentic positive employee experience will yield better patient outcomes and patient experience.

How to gain clarity of your intent regarding the feeling you want an employee or customer to have.

How integrity shows up in Sonia's life.

Sonia's core leadership values and her leadership philosophy.

How Sonia lifts herself and others up.

Sonia's personal practices as a leader.

How to understand, define, and design a feeling.

How people can overcome negative chatter like self-doubt in order to be in the present moment.

How Sonia highlights the value and the effectiveness of the human experience as it relates to performance.

One thing that can be done to reshape an experience.

How to embody the employee experience in a virtual environment.

Sonia's vision for the Experience Lab.

Books Sonia recommends.
Resources Mentioned:
Help us grow by leaving a rating or review on Apple Podcast  – here's how
To learn more about how you can take your leadership to the next level, check out our service offerings: Resilient and Adaptable Leadership, Executive Coaching, and Change Management.