Lead Through Alignment and Accountability with Anthony Noto, CEO at SoFi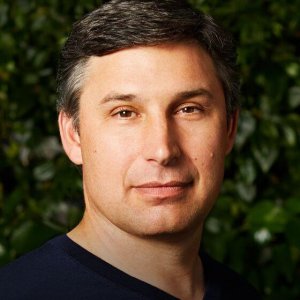 Today's Coaching Through Stories episode features Anthony Noto, the current CEO at SoFi, a unique finance company whose goal is to help clients "get their money right." Anthony shares the challenges that helped shape him, the early failures and setbacks that propelled him to move forward, and how he goes about building a great culture. Anthony says the secret to success is to "work as hard as you can, do the right thing, and take care of others."
Anthony Noto is the former COO of Twitter and the former Co-Head of Global Telecommunications, Media and Technology Investment Banking at Goldman Sachs. He also served as the National Football League's CFO and Executive Vice President for nearly three years. His past experience also includes his service as a Captain in the U.S. Army.
Key Points:
There's a thin line between success and failure. Those that chase problems rather than run from them are more likely to succeed.  

To succeed as a leader, one needs to show composure, drive structure, and bring people together that are worried or scared. 

To be a great leader in uncertain times, you need to have the ability to keep everyone calm.
Episode Highlights:
A story that has a significant impact on Anthony's life, values, and leadership philosophy 

How the challenges Anthony has experienced has helped shape him and his values 

Anthony's mom and her messages about being good enough 

Anthony's thoughts on the dark side of the independent mindset 

The early failure and setbacks that have propelled Anthony to move forward 

What drives Anthony today 

How much Anthony tries to craft and control his professional life 

What Anthony learned about being a leader during his time as COO of Twitter 

How leaders should go about completing their visions and desires 

What keeps Anthony up at night and what gets under his skin as a leader 

Anthony's leadership philosophy 

The mental and emotional skills Anthony believes are critical to becoming a great leader 

How Anthony manages himself and maintains his composure 

How Anthony creates a space for his emotions  

What Anthony did first, in terms of culture, when he first joined SoFi 

How Anthony goes about building a great culture
Resources Mentioned:
Help us grow by leaving a rating or review on Apple Podcast  – here's how
To learn more about how you can take your leadership to the next level, check out our service offerings: Resilient and Adaptable Leadership, Executive Coaching, and Change Management.