Yulista Holding, LLC – Bringing together Human Capital Services and Salesforce Consulting for High Performance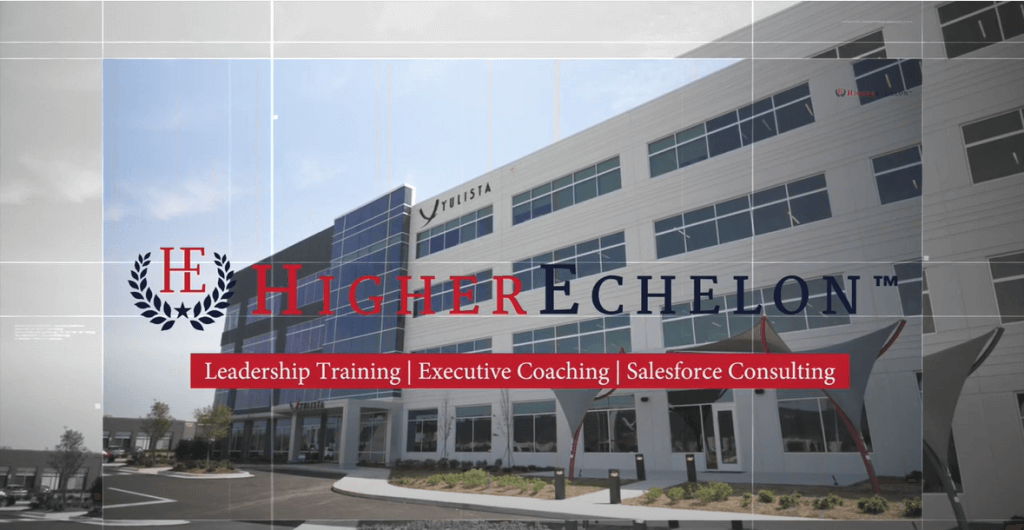 HigherEchelon's key differentiator is that we bring together high performance training and transformational technology to solve the complex challenges facing organizations in today's modern business environment.
For many clients, those challenges involve a mix of human capital and technology needs. On the one hand, organizations need to optimize and empower people to be resilient, adaptable, emotionally intelligent leaders and team members capable of thriving in ever-changing environments. On the other hand, there are technology tools that most organizations must leverage to keep pace and remain competitive.
Through our unique blend of high performance solutions, resilient and adaptable leader training, organizational change management, executive coaching, and Salesforce implementations and consulting, we provide the ultimate one-stop-shop solution for organizations who need it all.
WATCH 6-minute VIDEO detailing work for Yulista Holding, LLC:
Yulista Holding, LLC is an Alaskan Native Corporation headquartered in Huntsville, Ala. that primarily serves Government clients through services and support in Aviation, Ground, Logistics, Training, and Base Operations/Maintenance.
Summary of Challenges
Human Capital: Yulista has experienced rapid growth in the past five years and brought on a whole new group of leaders. The organization has 2,000 employees across 23 states and needed to align and strengthen culture and leadership approaches to support:
Employee Engagament
Customer Service
Shareholder Value
Technology: As a relatively new user of Salesforce, Yulista also needed a Salesforce implementation partner to help them untangle a form of Salesforce that a third-party developer had created for them as an overlay product. Their system was disjointed, broken, not user-friendly, and only a few users logged in each week, leading to wasted money and frustration.
Listen to Yulista Senior Capture Analyst's full description of their Salesforce challenges and HigherEchelon's solutions:
Summary of Solutions
Human Capital: HigherEchelon mental performance and organizational behavior experts provided a series of services in a trusted partnership to:
Diagnose issues through Assessments & Diagnostics
Create solutions in alignment with the desired culture and outcome
Design a custom approach
Plan an effective timeline that included trainings, workshops, executive coaching, and consulting
Implement the solutions
Measure results by establishing baseline data on the front end and capturing data throughout
Technology Powered By Salesforce: HigherEchelon's award-winning team of certified Salesforce consultants came in with a detailed plan to help Yulista quickly achieve the full benefits of Salesforce in light of their long-term business objectives. More specifically, we: 
Started a new Salesforce instance with fresh data. Analysis of legacy data showed that fresh input was far less work than cleaning large volume of old data. Engaged exec stakeholder to spearhead user adoption and ensure success.
Configured new org around a revised, standardized sales process. Built field validations and automated a stage  advancement flow to help users easily follow policy. Built custom suite of dashboards reports to track proposals.
Added chatter to relevant objects, enabling users to see important communication, collaborate, and update records all in the same space. Custom email notifications sent to team-members to notify them of actionable changes. CalendarAnything app to show waterfall sequence of due dates.
Custom revenue forecast dashboard system to accurately predict future revenue and show captured value. Analytics dashboard for granular insight into data.
Marketing Cloud instance sync'd with Salesforce org using MC Connect API. Automated database segmenting and email sends with dynamic content tailored to diverse subsidiaries.
Read more and see screenshots of the Salesforce solution we provided here: Yulista Salesforce Case Study
Interested in learning more?
Ready to find out how we can partner with you to achieve organizational excellence? Call us at 866-488-9228, email us at Solutions@higherechelon.com, or fill out this form to be contacted about an initial consultation.