Enterprise Technology Services
Leaders in the full spectrum of services for enterprise technology including development, operations and maintenance, analytics at scale, modernization and cloud migration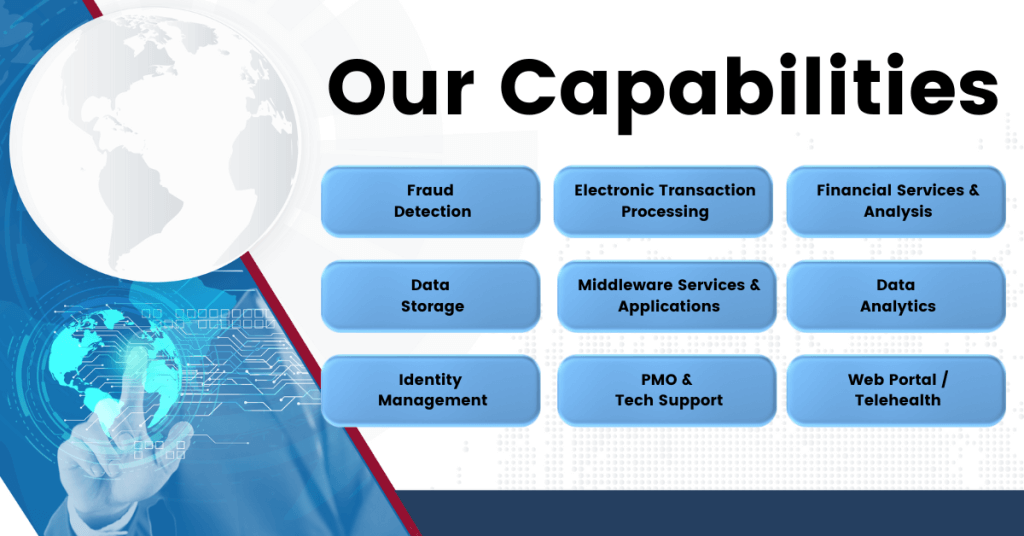 HigherEchelon provides cloud computing and enterprise technology services, with a focus on process modernization and efficiency. We manage projects utilizing an agile framework, with both technology and process lenses, to enhance the business value of the enterprise platform.
What We Do
We design, develop, deploy and maintain Enterprise Technology that supports:
Health Financial Services

Processing and EDI (Electronic Data Interchange) for billing, 3rd party insurance and claims
Fraud Detection
Financial Reporting and Data Analytics
Accounting, Reconciliation & Reporting
Customer Engagement and Support – Payment Resolution, Vendor Management, Invoice and Payment Processing
Payroll, Corporate Travel & Credit Card Support

Health Data Consolidation, Integration, and Analytics

Secure and scalable consolidation and integration of administrative and clinical data
Migration of disparate and disconnected on-premises data sources to an integrated cloud environment
Creation and deployment of SOA (Services Oriented Architecture) based Middleware that orchestrates rules-based and event-driven enterprise identity management, secure data sharing and validation, and provision of web services to consuming applications
API (Application Programming Interface) and microservices development and deployment
Application development and modernization
Data repository management and advanced data analytics

Health Services Engagement and Telehealth

Online health management and portal development
Integration of online systems with back-end clinical and administrative systems
Creation of "engagement layer" systems, providing users with a seamless, easy to use and navigate overlay of multiple complex back-end systems
How We Do It
We focus on helping our customers achieve organizational excellence in Enterprise Technology through:
Business process redesign and optimization
Agile application development and DevSecOps automation
CI/CD pipeline design and management
Existing application modernization and Cloud Migration
Data and application integration
SOA, API and microservice development, deployment and maintenance
Cybersecurity operations support
Cloud on on-premises infrastructure design, deployment and maintenance
Program and technical management, software engineering, and database management
Our Enterprise Technology Expertise
Cloud Migration
On Premises and Cloud Agile Software Development
DevSecOps
SOAP and REST API development
Custom SOA Orchestration
Data Mapping, Management & Migration
Business Analysis & Automation
Contact Us to Discuss Your Enterprise Technology Needs
From goverment contracts to private sector needs, the HigherEchelon team is equipped to support the full scope of your requirements. Get in touch today to discuss your needs by filling out this form, calling 866-488-9228, or emailing us at solutions@higherechelon.com.