Extended Reality (XR) Solutions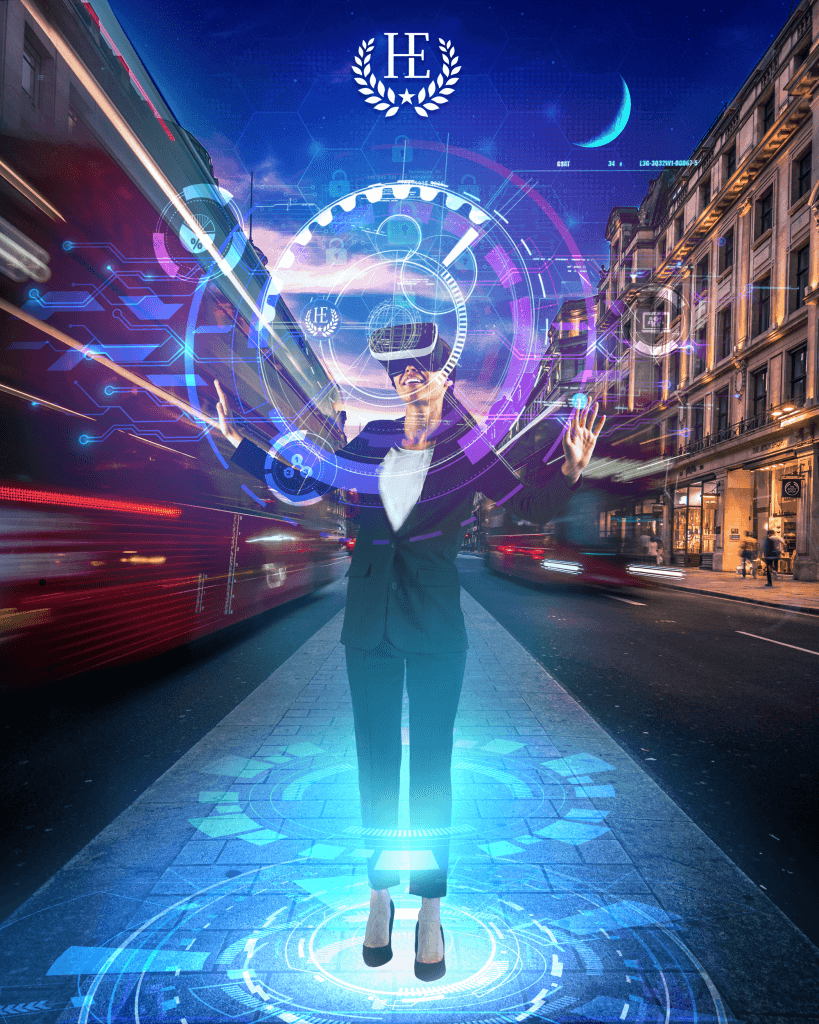 Gain Competitive Advantages with Life-like Extended Reality Experiences
The world has changed and the future is here. Extended reality (XR) technology is rapidly accelerating and if you aren't already thinking about how to use it in your industry, the time is now. According to a round-up of statistics in XR Today:
75% of customers now expect retailers to offer at least an augmented reality experience to help them understand products
71% of customers say they would shop more if they had access to AR
Simple XR additions on retail websites (such as 3D content) can increase conversions by 27.96%
Around 64% of marketers expect to use AR and VR in the near future — meaning that companies who don't may be left behind as customers expand baseline expectations to include XR experiences.
What exactly is extended reality? XR is a comprehensive term that describes all technologies that extend reality. This includes augmented reality (AR), virtual reality (VR), and mixed reality (MR), which are used to create a variety of immersive experiences.
Only a few years ago, XR options were fairly limited across these modalities; however, that has dramatically changed. The applications of the technologies are expanding into nearly every type of industry. There are several different types of training available ranging from sports, medical, defense, and more.
Educational applications enhance learning and understanding on a whole new level with interactive visuals, classroom collaboration, and student feedback.
Communication and collaboration in VR bring remote workers into the same room, and AR technologies create interactive virtual desktops for business applications.
The entertainment industry now hosts virtual concerts and multiplayer tournaments in VR.
Sporting events are routinely enhanced with augmented overlays and now have the same virtual viewings in AR or VR.
XR technology can help your company achieve competitive advantages and keep pace with the speed of market innovation.
Check out our demo reel:
Training That Puts Your Team in the Moment … Without the Risk
Immersive XR training experiences are perfect for industries that are high-stress or dangerous — particularly for situations in which it is crucial to be prepared, but difficult or expensive to replicate the scenarios that will be faced in the real-world. Extended reality provides practice reps in a realistic virtual environment that translates into sharpened skills in the real-world.
Whether you are a medical professional, manufacturer testing product safety, defense industry team testing combat situations, or simply looking for ways to drastically cut training costs, XR solutions do not mean you have to sacrifice the life-like feel of your usual training. The human brain and body experience extended reality situations as though they were happening in real life. Heart rates increase, sweat forms, pupils dilate, and fight-or-flight is activated — all within the safety of an XR training environment.
With this immersive technology, you can train, educate, entertain, and more through custom-designed experiences that are becoming less and less expensive every year.
Watch how the U.S. Army utilizes our solution for Virtual Reality Medical Experiences:
Powerful 3D Mental Reps on the Sports Field
Sometimes you can't get everyone on the field (pandemic, anyone?). And even when you can, sometimes conditions such as weather or other realities prohibit it. Augmented and Virtual Reality training solutions provide a powerful way to fill those gaps through realistic play runs. While your competition is getting slower waiting on real-world training, your team is getting faster through 3D mental reps that the brain does not distinguish from the real thing.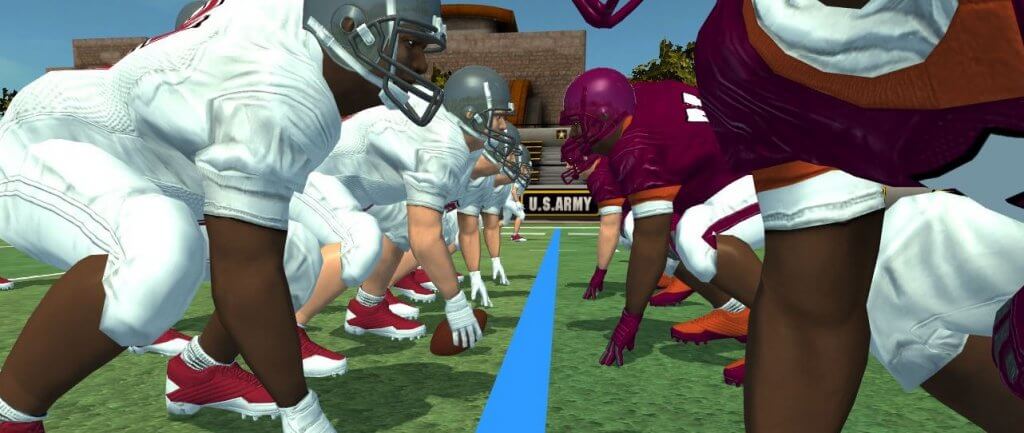 "I think it's another case of working smarter, not necessarily harder. Any time that you save your players physical injury, you're doing them a service and it translates into more success during the game."
— Bruce Matthews, Pro Football Hall of Game player and Coaching Consultant
Read more about our Sports Technology Solutions and Consulting
Watch how NCAA and NFL teams use our 2D to 3D virtual football training solution:
Better Product Design, Development, Testing, Marketing & Beyond
The entire product lifecycle, including R&D, design, development, testing, go-to-market planning, marketing execution, and even after-sales service is drastically improved through extended reality options.
Companies are finding they can improve the customer experience while drastically cutting costs by implementing extended reality throughout the product lifecycle.
Watch how automotive, transportation, and manufacturing clients are using the Unity Engine throughout the lifecycle of their products:
What Next Level Results Could Your Organization Achieve with Custom Extended Reality Solutions?
We can build a fully customized XR solution to fit your specific needs. We specialize in utilizing the Unreal and Unity engines to provide top-notch immersive experiences that will exceed your expectations. With extensive experience developing solutions across sectors, we have the skillset and knowledge to take your idea from dream to reality.
Get in touch today to get going on the innovation you have been contemplating — we can take an idea from napkin to prototype to functioning application in a communication-rich process that brings the vision to life and places your brand at the cutting-edge.
We'd love to discuss your needs. Call us at 866-488-9228, email us at Solutions@higherechelon.com, or fill out this form for a free consultation.
Watch this video to find out more about our development process: