Award Winning Serious Games & Virtual Trainers Development Services
HigherEchelon's Gaming & Simulation Team offers stellar end-to-end and feature/partial game development services for clients seeking deep expertise in serious games and virtual training development, particularly in military training, education, and sports performance domains.
Serious Games & Virtual Trainers for Complex Training Needs
Does your organization have a training requirement that is challenging, complex, intense, expensive, and/or potentially dangerous in the real-world situations they involve? Are you spending too much time and money on physical training that does not accurately reflect the training tasks required?
HigherEchelon builds Serious Games & Virtual Trainers to meet the needs of any industry in which realistic training is paramount to prepare for adverse environments and complex skillsets, including scenarios for:
First responders
Construction
Medical and emergency treatment
Armed Forces & Defense
Law enforcement
Many more

We use modern commercial gaming technology including Unity and Unreal Engines to create game-based, virtual training products that delight users and solve common training challenges. Our serious games and virtual training apps are leveraged by clients ranging from NFL Teams to the U.S. Army to solve their live training challenges such as:
Danger & injury risk
Prohibitive logistical intensity
Difficulty replicating real-world scenarios to achieve learning outcomes
Training expense
Our training solutions reduce the overall cost of your training and provide a fun, engaging, and effective experience for your users.
Serious Games & Virtual Trainers Provide Multiple Advantages over Traditional Training Methods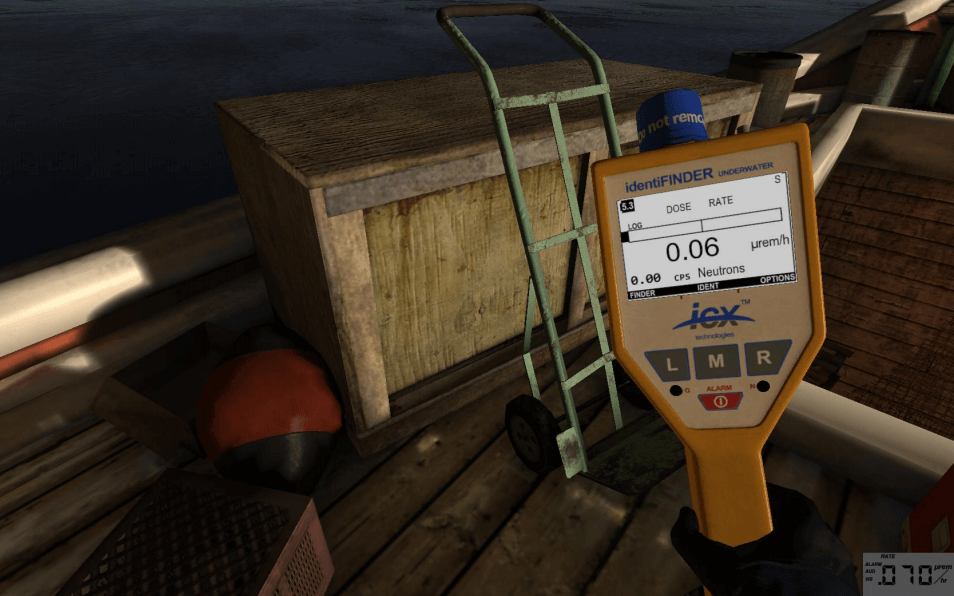 Sometimes in-person training isn't possible or ideal. With life-like, immersive technology, you can create training experiences that augment existing training and provide multiple advantages over traditional methods including:
A lower overall cost for training that requires specialized equipment, difficult-to-replicate / unique environments, or for training that gets expensive because it is frequently repeated.

 

The ability to safely train skills in an otherwise dangerous environment.

 

A visual and hands-on method of training familiar to the generations who have grown up playing video games that is highly effective for visual learners.

 

Improved engagement and motivation for your trainees.

 
What is the Difference Between a Serious Game and Virtual Trainer?
Serious Games are games with a primary objective of learning or practicing a skill, rather than a game designed for entertainment. They utilize some or all of the same techniques found in entertainment games – Serious Games can be story-driven, have objectives with win and loss criteria, and will use entertaining gameplay features to facilitate learning.
Virtual Trainers are realistic simulations of real-life training environments. While there may be some gamification (scoring, leaderboards), Virtual Trainers are less heavy on "gameplay" and feel less like a game than Serious Games. 
HigherEchelon is the Premier Trusted Source for Serious Games & Virtual Trainers
HigherEchelon's gaming and simulation work can be seen in high stakes training environments for groups ranging from professional athletes to soldiers. For example, HigherEchelon supports the Army Game Studio in the development of Serious Games & Virtual Trainers for U.S. Army soldiers and supports the development of America's Army, a popular free-to-play first-person online game that was developed using the Unreal Engine.
Our developers have supported Army Game Studio in the development of many of these serious games and trainers: 
Transportable, Reconfigurable, Integrated Crew Trainer (TRICT)

 

Javelin Enhanced Producibility Basic Skills Trainer (EPBST)

 

Nuclear, Biological, Chemical (NBC) Virtual Crew and Dismount Trainers

 

Commonly Remotely Operated Weapons Station (CROWS) Trainer

 
Virtual Trainers Give Teams a Competitive Edge
Sometimes you can't get everyone on the field for real-world training due to weather, injury, or off-season separation. Virtual Trainers provide a powerful way to fill those gaps, creating a distinct competitive advantage over competition. While they are getting slower while they wait on real-world training, your team is getting stronger through 3D mental reps.
Read more about our Sports Technology Solutions and Consulting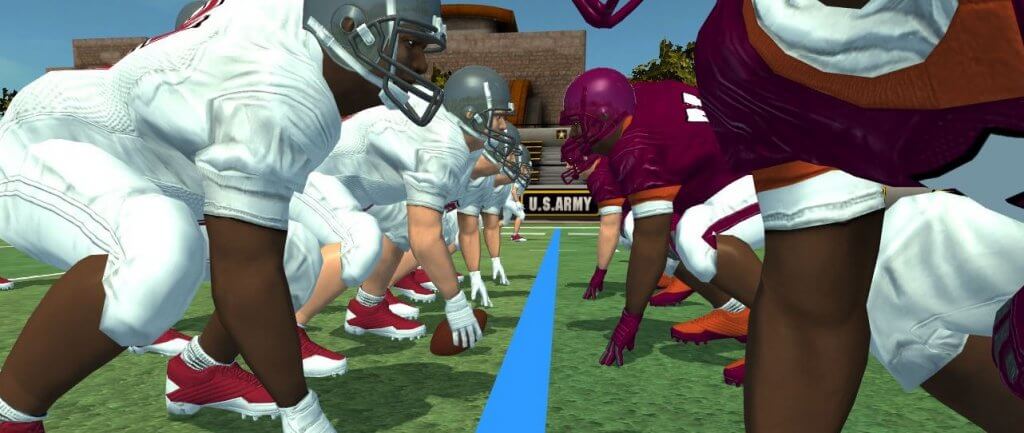 How to Work with Us to Build Your Serious Game or Virtual Trainer
HigherEchelon has the experience and team needed to create Serious Games & Virtual Trainers for your organization. We work with customers from conception through design, development, and delivery. Post-release, we will support your organization with proper implementation of the application. 
We utilize game engines such as Unreal Engine and Unity 3D to develop our Serious Games & Virtual Trainers. Our team has experience releasing on multiple platforms, including PC (Windows/Mac/Linux), Mobile (iOS/Android), and Browser technologies (HTML5/WebGL), giving your trainees flexibility on how they take their training. 
Our team can take your Serious Game or Virtual Trainer to the next level with the use of Augmented Reality / Virtual Reality (AR/VR). We have developed applications using the Oculus platform (Rift/Go/Quest), HTC Vive, Google Cardboard, and ARKit/ARCore platforms. 
Get in touch today to finally build the application you have been contemplating — we can take an idea from napkin to prototype to functioning application in a communication-rich process that brings the vision to life and takes users to next level performance.
Learn more about our Gaming and Simulation Services.
We'd love to discuss your needs. Call us at 866-488-9228, email us at Solutions@higherechelon.com, or fill out this form for a free consultation.