Gaming and Simulation Services
We'd love to discuss your needs. Call us at 866-469-9945, email us at Solutions@higherechelon.com, or fill out this form for a free consultation.
Immerse your customers in advanced technology that virtually enhances experiences
HigherEchelon's Gaming and Simulation team consists of talented developers who harness the power of virtual and augmented reality technology to deliver unique training solutions, product simulations, and gaming options for our customers.
Grounded in years of game development experience, we deliver applications from design through release and post-launch support. Our professionals develop custom games and training applications across a plethora of platforms  for serious training solutions that are designed for each customer's unique needs.
Our game developers are experts in Unreal Engine, Unity 3D, and Virtual Battlespace (VBS)
Utilizing these game engines, we have a strong background of cross-platform development across PC (Windows/Mac/Linux), Mobile (iOS/Android), and Browser technologies (HTML5/WebGL)
Our team takes gaming and simulation to the next level with the use of Augmented Reality / Virtual Reality (AR/VR). We have developed training applications using the Oculus Rift, Oculus Go, Oculus Quest, HTC Vive, Google Cardboard, and Apple ARKit platforms.
OUR GAMING SIMULATION EXPERIENCE
Since 2012, HigherEchelon has supported the Army Game Studio in the design, development, and deployment of serious games, AR/VR trainers, STEM applications and Army outreach applications.
America's Army Platform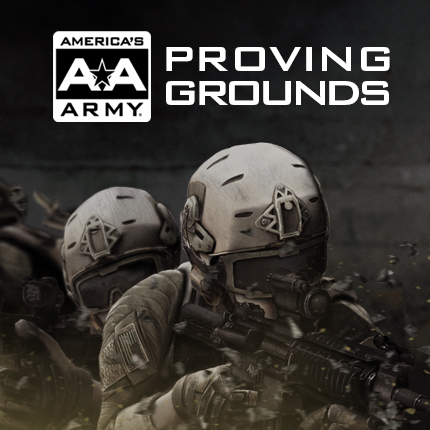 HigherEchelon supports the Army Game Studio in the ongoing development of the America's Army Platform. This platform was initially created for America's Army, a popular free-to-play first-person online game. The most recent version, America's Army: Proving Grounds, is available on PC via Steam on the PlayStation 4 console. In addition to the public game, Army Game Studio uses America's Army Platform to develop serious games and trainers for soldiers. Our developers have supported Army Game Studio in the development of many of these serious games and trainers:
Transportable, Reconfigurable, Integrated Crew Trainer (TRICT)
Javelin Enhanced Producibility Basic Skills Trainer (EPBST)
Nuclear, Biological, Chemical Virtual Crew and Dismount Trainers (NBC Dismount)
Common Remotely Operated Weapons Station Trainers (CROWS)
GoArmy Edge Sports
GoArmy Edge is a suite of free-to-use applications designed to help athletes and coaches learn and prepare in a virtual environment before taking the field. GoArmy Edge is a unique cross-platform application (Mobile/Windows/Browser) that allows coaches to draw up plays and drills in a 2D editor and play them back in a full 3D virtual environment. HigherEchelon continues to provide support to the Army Game Studio in the production, design, and development of GoArmy Edge products.
U.S. Army STARS: Elements

STARS: Elements is a free educational application developed by the Army Game Studio designed to help high-school chemistry students better understand the subject. HigherEchelon provided development support for this application, which won the Best Mobile, Student's Choice and People's Choice awards in the Serious Games Challenge at the 2016 Interservice/Industry Training, Simulation, and Education Conference (I/ITSEC).
Institutional Conduct of Fire Trainer (ICOFT)
HigherEchelon supports the development of the Institutional Conduct of Fire Trainer (ICOFT), an Avenger Air Defense System simulator. The Avenger is an anti-aircraft weapon that can be mounted on a Humvee. It is capable of engaging and destroying hostile rotary wing and fixed wing aircraft, including drones. The Avenger crew uses Stinger missiles and a .50 caliber machine gun to engage and disable targets. The ICOFT serves as a realistic and cost-effective training aid, familiarizing new Soldiers with the decision-making processes behind air defense engagements.