Performance & Paint: A Powerful Team-Building Experience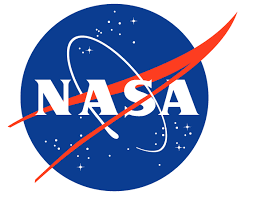 "I would highly recommend [performance and paint] to everyone. I gained personal development from participating and I think you saw what our team is like when we are actually working. We had a lovely time! The team was so full of life and encouraging. I must say that this is my favorite part of the whole event."
— Tea Taylor, Associate Director of NASA Network and Telecommunications Services
Not Your Average Team-Building Event
Ready for a fresh take on team-building? Would you like to have fun, bond with your teammates, and learn valuable high performance lessons at the same event? Our unique Performance & Paint team-building event is the perfect opportunity to deepen relationships with your colleagues while unleashing your creative side.
In this dynamic, innovative, and fun workshop, we combine the best of scientifically-based high-performance training with a guided team collaborative art project.
The Result?
Distinctive insights on team dynamics involving communication, collaboration, leadership, and trust.
A team cohesion experience unlike any other.
The opportunity to create a unique work of art that visually brings your team vision, mission, and values to life.
Who Is This Perfect For?
This experience is perfect for any group that wants to try something new and unique together, while learning and experiencing high performance principals. Offered either as a stand-alone facilitated event or as part of our signature series of workshops and Human Capital Services solutions, Performance & Paint is especially ideal for corporate teams who would value the creativity-sparking benefits a new experience provides.
Not only will you have fun creating a beautiful work of team art to prominently display in your office (or elsewhere!), you'll also learn valuable lessons about high performance and teamwork.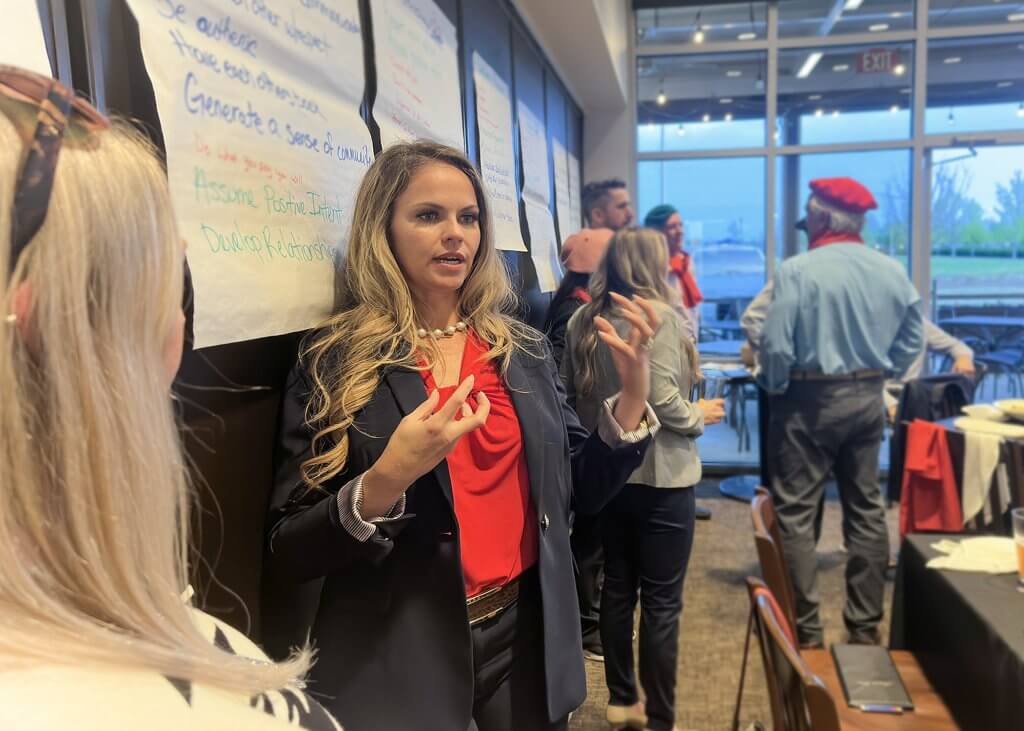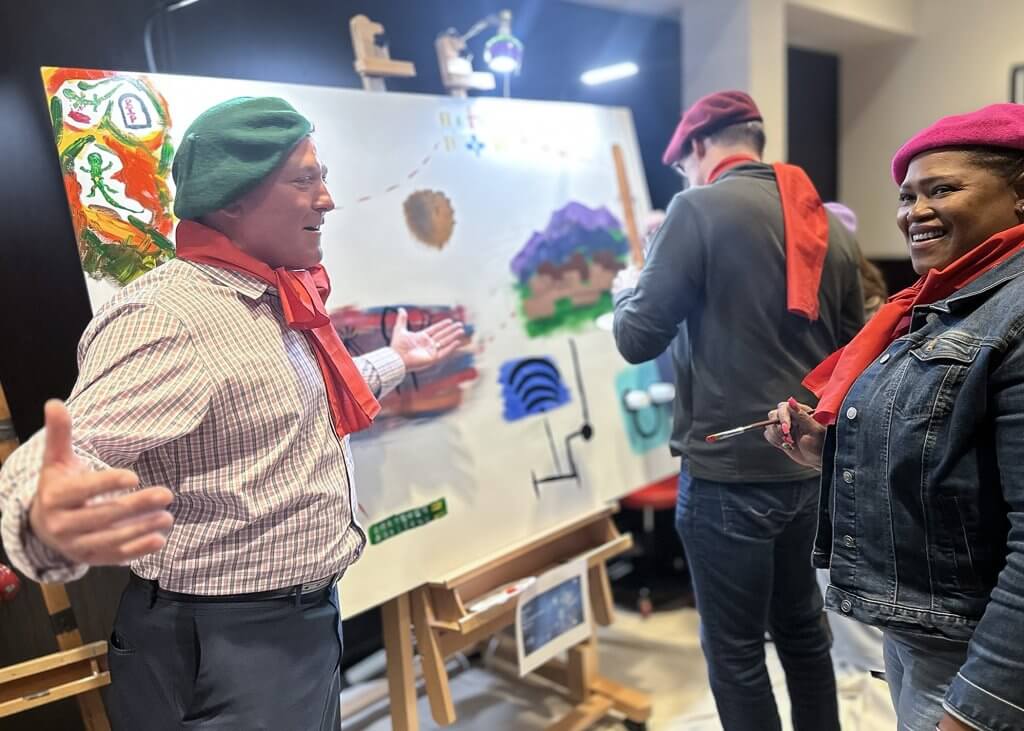 Why Choose Our Team-Building Performance & Paint Event?
Unleash Your Creativity — Performance & Paint is the perfect opportunity to step out of your comfort zone and let your creativity shine. Our talented instructors will guide you through the process while you learn more about about yourself, your teammates, and your organization's team dynamics — while having a blast.
Build Stronger Relationships — Performance & Paint provides a relaxed and fun environment for your colleagues to get to know each other better. By working together to create a piece of art, you'll build stronger relationships that translate to the workplace.
Learn Valuable Lessons — Our team-building event isn't just about painting. You'll learn valuable lessons about high performance and teamwork. Our experienced facilitators will guide you through activities that will help your team work more efficiently and effectively, while learning to see team challenges and opportunities through a fresh view.
Create a Lasting Memory At the end of the event, you'll have a 100% unique painted canvas that you and your colleagues have created together. This work of art will serve as a lasting memory of the fun and valuable team-building experience you shared, while serving as a visual reminder of the vision, mission, and values that inspired it.
Join us for an unforgettable team-building event that will leave your colleagues feeling connected, inspired, and motivated. Contact us today to book your spot!
High Performance Teams Don't Paint By Numbers. Learn More About this Unique Experience & Book Your Event Today!
Call us at 866-488-9228, email us at Solutions@higherechelon.com, or fill out this form. 
The workshop investment for this unique team-building experience is $8,995.