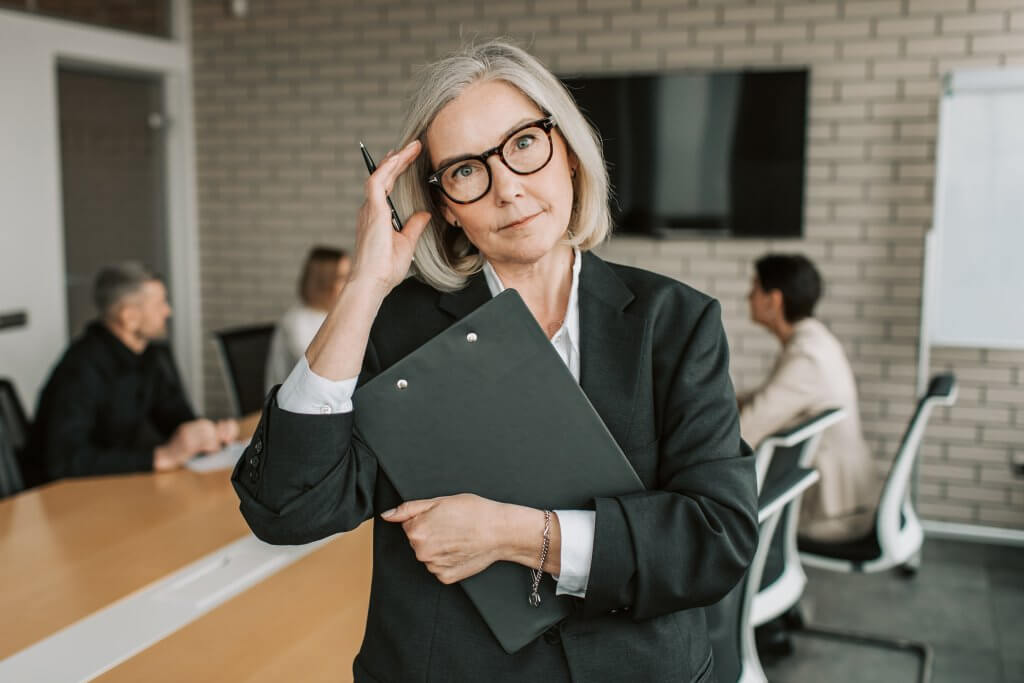 Author: Christine Pretti
Editor: Rachel Bryars
Every company has an aspirational culture that is often reflected in a mission statement or in the values and ideals you see framed in conference rooms.
But sometimes, the words on the wall don't match what is heard in the halls.
How can leaders determine which culture is actually being shaped in their organizations vs the culture they hope is being shaped? And how can they guide their teams to co-create the desired culture?
Be Intentional About Listening
To determine the actual culture, leaders should simply listen. If your team has returned to the office, take a stroll through workspaces and just observe. If you are still remote, perk up your ears during virtual meetings. What do you hear? Are you proud of the thoughts being shared? What emotions do you feel while listening? Are you energized and motivated by the messages being sent or deflated and demoralized?
The identity and culture of your company is spilling out of the mouths all around you, all the time. Are you listening?
The discussion around culture and culture change is too often oriented around actions and behaviors alone. This ignores the vital role language plays in shaping culture. In its most basic form, language is the verbalization of our thoughts. When sharing thoughts or ideas with those around us, we are not only sharing our thoughts, but also shaping and influencing the thoughts of others. The language flying around in your workspace and meetings is impacting your environment. So, what can you do about it?
Model the Culture You Desire Through Verbal Edits
Whether you are a leader by title or not, you can powerfully lead others and guide your organization's actual culture toward its aspirational culture through your words.
Creating even small edits in the language we choose has great influence on this end goal. The Stanford Design School challenges its teams to use phrases like "how might we…?" or "yes, and…" to inspire a much different result in the subsequent discussion than "we have tried that already" or "that won't work because…". One style fosters creativity, innovation, and out of the box thinking, while the other fosters defeat, deflation, and fear of sharing ideas.
Try this exercise:
1. Take note of words or phrases you hear and say in your workspace.
2. Assign an emotion or feeling to those phrases – do they inspire or deflate?
3. Intentionally edit those words or phrases to reflect a message, feeling, or desired state.
As an active member of your environment, you have the power to impact change. You persuade, influence, and impact those around you every time you speak. A thriving culture is everyone's responsibility, and it doesn't happen by accident.
Words matter – choose them wisely.
Christine Pretti is a dedicated Project Manager who takes an organized and transparent approach to working with corporate, athletic, military, and government teams. With a background in Performance Psychology, she excels in effectively leading diverse groups and empowering people to contribute their full potential to their team. Christine succeeds in project management, curriculum design, leadership development, performance psychology and has designed and facilitated award winning government training programs.
Get in Touch Today for Professional Culture Diagnosis
You have a vision for the culture you want, but sometimes it takes significant changes to get there. HigherEchelon can come alongside you as a trusted partner to diagnose your culture and guide your team through needed changes, bridging the gap between where your culture is and where you want it to be.
Ready to create an amazing culture? Call us at 866-488-9228, email us at Solutions@higherechelon.com, or fill out this form to be contacted about an initial consultation.
Check out our company awards and client testimonials
Client Review: 5/5
★ ★ ★ ★ ★
"It is rare to find experiences that are this impactful. This program is relevant to any leader and any industry contributor. It is an essential ingredient to exceeding in any company and any industry. I highly recommend it.""
— DIRECTOR, PAYPAL CORPORATE TREASURY