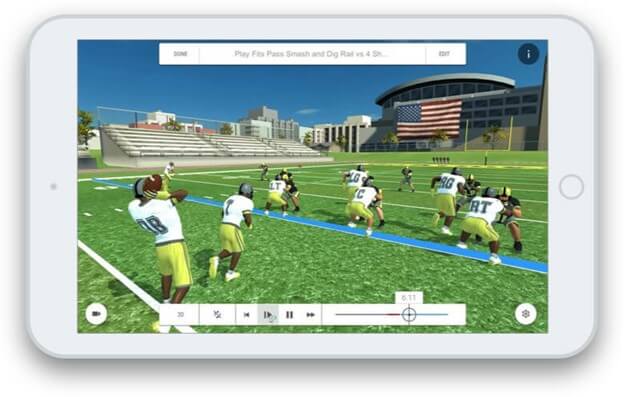 Author: Brent Osborne, HigherEchelon VP of Gaming & Simulation
As the COVID-19 pandemic continues to change the way we all work, football organizations at every level have scrambled to adapt their programs to support remote training. More than ever, football coaches need effective remote learning tools to use with their athletes. As a volunteer high school coach, I can particularly relate to this need.
Our staff found that there is not a "one-size-fits-all" solution available that satisfied all our training needs. What we did find was that by combining the strengths of multiple applications (and creating a workflow for our staff) we were able to provide an effective remote training strategy for our players.
Our Approach
Like most high school football programs, we utilized Hudl for our video solution. Practices and games were filmed, tagged and cut, then uploaded for our players to review.
For our playbook, we used a combination of three applications:
We used ProQuickDraw for initial 2D Drawing.
We then drew the plays in GoArmy Edge Football for 3D Playback capabilities (see more below).
Finally, we pulled in our drawings and captured videos from ProQuickDraw and GoArmy Edge into Learn To Win. Learn To Win allowed us to add additional coaching points to our diagrams, and was great for installs and unique situations.
Since we had limited interaction with our student-athletes outside of our on-field practice, we utilized virtual meetings with our players through Zoom to do installs and practice corrections. For players who were not able to attend the virtual meetings due to scheduling conflicts, we recorded the Zoom meetings and did separate voice-overs to send out before practice.
Our Schedule
Our staff utilized a flipped-classroom learning model, where we provided all the information to our student-athletes ahead of practice. This allowed us to have fast and efficient on-field practice, as the long install and walk-through periods were no longer needed.
Before the season started, the staff built our practice schedule around these virtual meetings and content. This allowed the staff to get in a solid battle-rhythm in terms of getting content generated at a reasonable pace, while giving the student-athletes the advantage of knowing what to expect each week.
Each practice day, we did the following:
Morning

Virtual Install – install clips using GoArmy Edge were sent out to the players in the morning for review.
Corrections – we provided voice-over correction videos for players who could not attend our virtual pre-practice meeting.

Before Practice

Virtual Meetings – using Zoom, position groups would meet to review corrections from the previous practice along with install for the upcoming practice.
Quick Walk-Through – 10 minutes before practice to cover the install material sent out before practice.

Practice
Post-Practice

A la Cart Follow Up – we created and sent out additional tailored content based on the specific learning needs of each athlete. Some of my players would be able to pick up corrections in GoArmy Edge alone, while others preferred telestration in Hudl.
Post COVID-19, we will continue to use this flipped-classroom model with our student-athletes. One of the biggest advantages you gain from using these platforms is that players have access to this content 24/7 instead of just one hour before practice. Between having on-demand access, and having content available in different mediums, your athletes will have the greatest chance to succeed on the field.
GoArmy Edge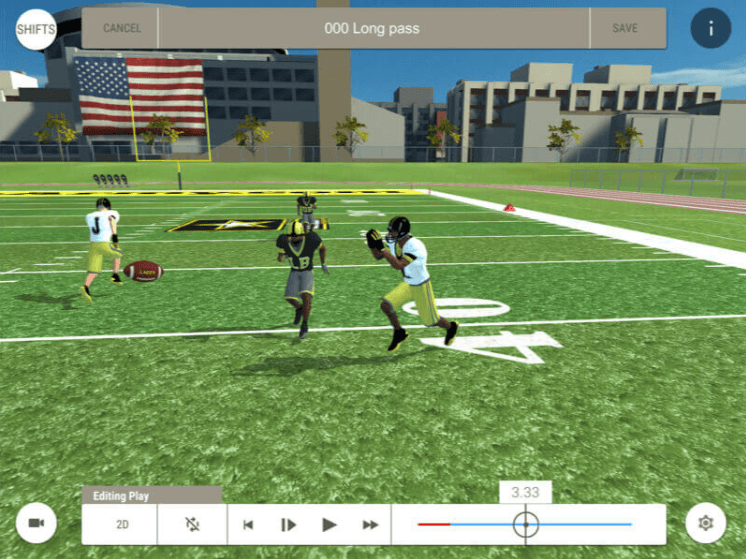 For the past eight years, the HigherEchelon Gaming & Simulation division has supported the development of the GoArmy Edge Football sports training application.
GoArmy Edge Football is a free football training application developed by the U.S. Army that allows coaches to easily create playbook content in a 2D "whiteboard" editor and play that content back in a fully realized 3D environment. This application is a fantastic addition to any program's training arsenal and is especially effective for athletes that are visual learners. 
For our High School football team, we used GoArmy Edge throughout our season. Some highlights of what we used it for:
Install
Formation Recognition
Blitz Pickup
Special Teams Install
GoArmy Edge is available for Windows, Mobile, and browser use. Visit www.goarmyedge.com for more information.
Contact Us
Interested in improving your organization's training via gaming solutions, or our sports technology consulting offerings? Call us at 866-488-9228, email us at solutions@higherechelon.com, or fill out this form for a free consultation.
About the Author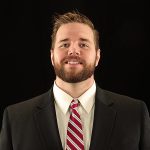 Brent Osborne is HigherEchelon's VP of Gaming & Simulation. He graduated from Harvard with a B.A. in Computer Science and, before joining the industry, played professional football for the Seattle Seahawks. Brent integrates his unique experience and skill set into solutions for serious games such as GoArmy Edge Football, a sports training application used by football teams across the nation. Brent is also HigherEchelon's program lead at Army Game Studio – the studio behind "America's Army: The Official U.S. Army Game," numerous military and scientific training and simulation applications, along with various outreach and recruiting applications across a multitude of platforms. He is the Producer and Technical Lead for Army Game Studio's GoArmy EDGE suite of sports training applications, which involves facilitating short and long term planning and execution of the project's requirements with a team of 20+ developers. In addition, he also continues to support EDGE as a Software Developer and a Subject Matter Expert.