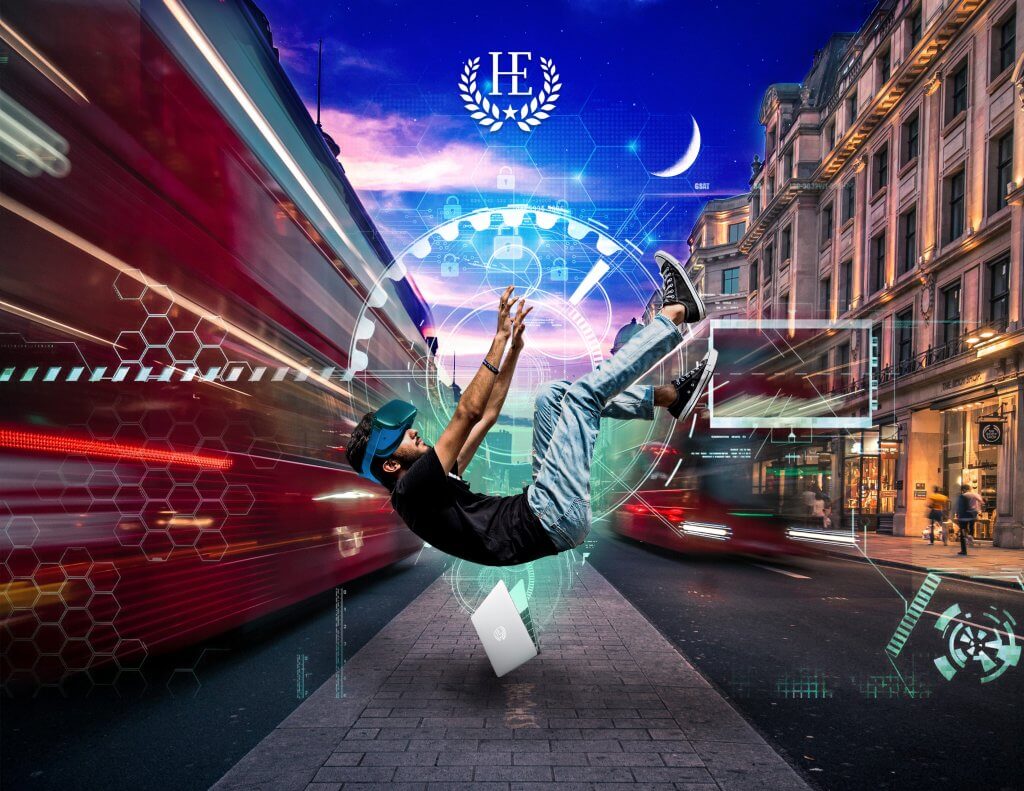 Virtual reality technology is rapidly accelerating and if you aren't already thinking about how to use it in your industry, the time is now.
Only a few years ago, virtual reality content options were fairly limited; however, that has dramatically changed. Industries ranging from entertainment to sports training to business, education, and beyond are seeing the benefits in leveraging virtual reality technology.
Here is what you need to know about the world of virtual reality.
Understanding Virtual Reality
Virtual reality, also known as VR, is an immersive, simulated experience that transports an individual directly into another world.
This cutting-edge capability integrates graphics, hardware, and 3D experiences to deliver a complete computer-simulated environment. Games, training, and multimedia experiences are some of the potential applications available today on the market.
VR experiences range from sitting, standing, walking, and more, and usually have extensive graphics options for customization, making the experience more realistic for the individual. Curated visuals, audio, and haptics immerse the user into the virtual world.
Modern History of VR Technology
VR's early history goes back into the 6os; however, one of the first commercial applications for VR involved consumer headsets for gaming. In 1991, Sega announced the release and later canceled its Sega VR headset for its Mega Drive home console, which used stereo headphones, basic sensors, and visor to track a user's movements. Since these early endeavors, VR technology has significantly evolved in the gaming industry.
In 2012, VR for gaming reached a major milestone with the release of the Oculus Rift. This virtual reality headset, which has evolved with more advanced models, uses advanced 3D technologies to create an immersive gaming experience. Other popular VR devices include the VIVE Eye Pro and Varjo.
Meta, the corporation formerly known as Facebook, now owns the Oculus line of VR headsets. It's latest offering, the standalone Meta Quest 2 headset, is expected to outsell all other VR headsets combined by 2023.  The company is using VR technology to support its metaverse initiative, which is poised to become the next major milestone in virtual reality. Meta is launching a virtual world based on VR technology where people can socialize, work, and engage in games.
VR Applications and Gamification
Gaming is one of the earliest and most popular applications for virtual reality capabilities. However, there are many other areas that benefit from VR technology outside of the gaming space.
Additional applications for virtual reality include the following:
Medical specialists can use VR to practice precise operations without needing to operate on a human patient.
Movie theaters and theme parks are introducing virtual reality to immerse audience members deeper into cinematographic worlds.
Teachers and education technology companies are implementing VR to develop educational games, field trips, and other enrichment activities.
Organizations are using virtual reality to develop immersive training programs for employees, improving upskilling outcomes.
Any industry with training needs that are time-consuming, inefficient, expensive or potentially dangerous (i.e. military, construction, etc.) can benefit from the highly realistic training environments that VR provides.
HigherEchelon, Inc. has developed cutting-edge VR training applications for clients such as the U.S. Army since 2015. Our most recent project, GoArmy Edge Football VR, will be available in Q2 2022 on the Meta Quest 2 App Lab.
Edge Football VR gives football coaches and players a powerful method to get play reps on a virtual field and has been embraced by top NFL and NCAA teams as a must-have addition to their strategy. Learn more about the GoArmy Edge suite of apps here.
Read more about how to integrate 3D visualization apps into remote football training.
Virtual Reality Can Uplevel Your Business Offerings
If your organization is ready to adopt virtual reality solutions, the team at HigherEchelon, Inc. is the go-to solution with deep and wide expertise in gaming and simulation capabilities. We can work closely with you to turn your vision into reality. Watch this video to learn about our process and contact us today to discuss how we can achieve your goals through Virtual Reality.