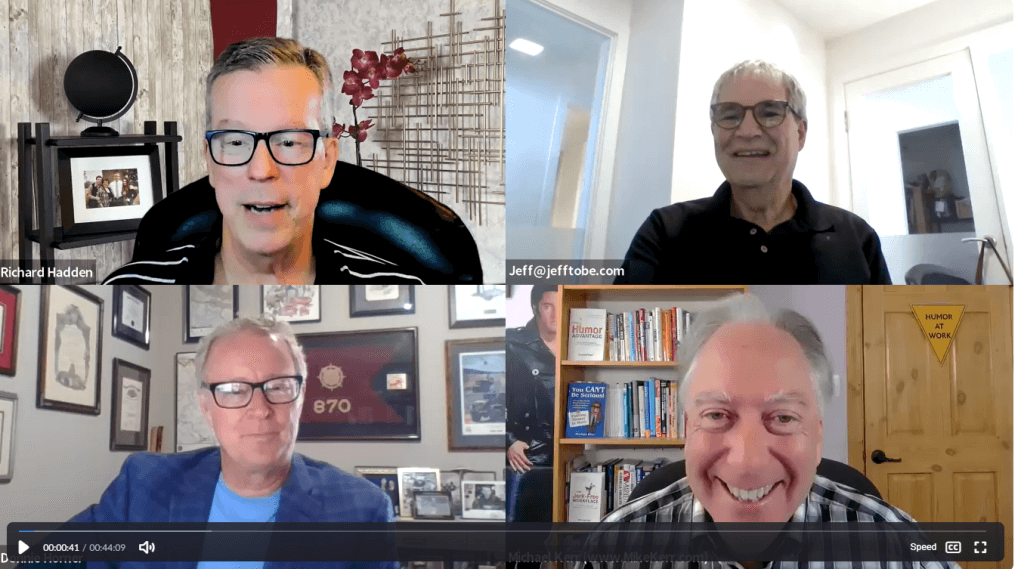 Culture — it's nuanced and you can't "bring it with you" from one organization to another (try as we might). What does that mean for leaders? Check out HigherEchelon Sr. VP Dr. Donald H. Horner, Jr.'s interview on Every Other Wednesday podcast with fellow experts Richard Hadden, MBA, CSP, Jeff Tobe & Michael Kerr.
They talk all things culture in this can't miss episode, including:
✔️ The science of culture
✔️ Established best practices
✔️ The need to understand culture before you can change it
✔️ Common mistakes for change management and culture transformation
✔️ Why culture is nuanced and not transportable
➕ Get the inside story on how Donnie went from shoveling coal in a rural Pennsylvania mill town to earning degrees from United States Military Academy at West Point, Massachusetts Institute of Technology and Stanford University, becoming Provost and Athletic Director at Jacksonville University and consulting at the highest levels in his current role at HigherEchelon.
Need help with change management or culture transformation?
Are you ready to tackle change in your organization?  Transitioning from an older, established, but less efficient technology to a new system?  Reorganizing the hierarchy and reporting structures?  Establishing a new business unit?  Initiatives like these involve major change – and, this change must be managed.
Our team at Higher Echelon can help.  No matter how big or small the institution or team, our organizational change management experts will walk you step by step through an evidence-based process that leads to healthy cultures and teams who are pulling in the same direction as you navigate change together.
Learn more about HigherEchelon's change management services and how we guide organizations through successful change initiatives, and check out our other Human Capital Services offerings.
We'd love to discuss your needs. Call us at 866-488-9228, email us at Solutions@higherechelon.com, or fill out this form for a complimentary consultation.
Dr. Donnie Horner is HigherEchelon's Senior Vice President of Human Capital Services.  He recently served as Provost Emeritus and Professor of Management at Jacksonville University. He holds a B.S. in General Engineering from the United States Military Academy at West Point, an M.S. in Transportation Systems from the Massachusetts Institute of Technology, and an M.A. and Ph.D. in Sociology from Stanford University, with doctoral field exams in Organizational Theory and Social Psychology. As an Army officer, Horner commanded units at the Platoon, Company, and Battalion levels and served extensively overseas. He was appointed by Ambassador David Abshire to serve on the Advisory Council of the National Consortium for Character-Based Leadership Education.​
Read more of our articles about culture and change management:
Why most change management efforts fail (and 4 ways to help them succeed)
How to Create Psychologically Safe Speak-Up Cultures & Teams
Technology Change: 5 Costly Mistakes Orgs Make (and how to avoid them)