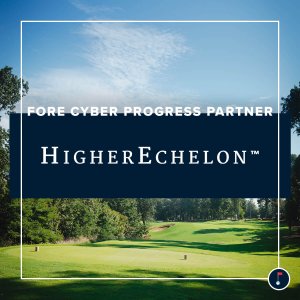 Press release courtesy of The Huntsville Championship
HUNTSVILLE, ALA. – The Huntsville Championship unveils its new Fore Cyber Progress Scholarship Program. The scholarship program is a direct business product tied to the Huntsville Championship's top-level goal to make a tangible impact on the North Alabama community within its community pillar.
The Huntsville Championship is working in partnership with the Community Foundation of Greater Huntsville, the University of Alabama Huntsville, Alabama A&M University, Huntsville and Madison City Schools, Madison County Schools and corporate partners in the Department of Defense or government contracting space on this new initiative. Through the partnership, the tournament seeks to create a more cost-efficient engagement solution for the DoD/government contracting community of the Rocket City, support strategic cyber development initiatives, encourage high school level students to participate and excel in cyber education curriculum as well as maintain a positive GPA and develop a sustainable financial scholarship fund for Huntsville's higher education institutions.
"The University of Alabama in Huntsville is very excited about the new Huntsville Championship Fore Cyber Progress Scholarship which will provide support directly to our future cybersecurity leaders," said Mallie Hale, vice president for University Advancement at UAH. "With this partnership, our students will have more opportunities and brighter futures ahead of them."
"This scholarship is an important way to continue Huntsville's legacy of innovation that attracted our company to headquarter here eight years ago," said Dr. Joe Ross, President of HigherEchelon, Inc., an organizational performance consulting firm that provides cyber solutions among other offerings. "We value the area's rich tradition of top-notch education, technology and sporting opportunities and are proud to invest in Huntsville's next generation of cyber leaders through this valuable initiative."
"We are proud to partner with Knight Eady and the Huntsville Championship to launch the new Huntsville Championship Fore Cyber Progress Fund at the Community Foundation," said Melissa Thompson, CEO/president of the Community Foundation of Greater Huntsville. "This fund will provide much-needed cyber security scholarships at Alabama A&M University and at the University of Alabama in Huntsville, while at the same time providing an additional community benefit from sponsorships for the Huntsville Championship."
Huntsville and its business leaders have made a significant investment in the future of information security. However, Huntsville can't be a leader in cyber intelligence, technology and defense without the buy-in of the next generation of leaders. Through this initiative, the Huntsville Championship team aims to leverage the power of professional sports to help play a role in this region wide initiative, while also creating a diverse entertainment option for companies in the area.
"We are thankful to our local business leaders for this significant investment in the future of cyber security, technology and defense within our community," said Lee Shaw from Madison City Schools. "With this scholarship, students from Madison City Schools will now be able to continue their education in these respective fields and in time be able to build a better North Alabama."
ABOUT HUNTSVILLE CHAMPIONSHIP
The Huntsville Championship is a professional golf tournament on the Korn Ferry Tour. The first edition of the Huntsville Championship will take place the week of April 26 – May 2, 2021 at The Ledges in Huntsville, Alabama. A five-year partnership is in place through 2024. The host course, The Ledges, opened in 2000 as an award-winning design by Hurdzan/Fry GCD, Inc., with designer Mike Hurdzan earning the "Designer of the Year" award by Golf Magazine in 2003 for his work on the course. The tournament is owned and operated by Birmingham-based sports marketing and event management firm, Knight Eady.