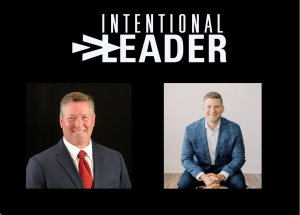 HigherEchelon President Dr. Joe Ross recently appeared on Intentional Leader podcast with Cal Walters to discuss effective goal-setting and how to incorporate the Four Ds: Define, Determine, Decide, Do.
Listen in to learn:
Joe's tips for high performance

How to have a mental edge

Keys to leadership

How to lead through change
Grab a pen and fill out our goal-setting tool while you listen!
HigherEchelon Goal-Setting Tool
To learn more about how you can take your leadership to the next level, check out our service offerings: Resilient and Adaptable Leadership, Executive Coaching, and Change Management.
Follow us on Facebook, Twitter, and LinkedIn.
Check out Intentional Leader Podcast with Cal Walters.