Turn Tragedy into Triumph with Dr. Cindra 

Kamphoff

& Dr. Eric Bean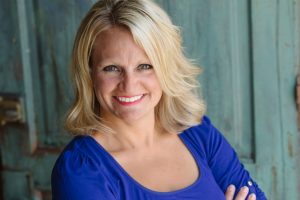 On today's Coaching Through Stories episode, our guest, Dr. Cindra Kamphoff shares how you can use your experiences to make you a better person and leader and how you can train your mind to think powerfully, on purpose. Cindra Kamphoff, Ph.D., CMPC, is an award-winning keynote speaker, University professor, and the author of the Amazon bestseller, Beyond Grit: Ten Powerful Practices to Gain the High-Performance Edge.  
For the past four years, Dr. Kamphoff has provided mental training for the Minnesota Vikings players in team and individual settings and also provides mental skills training to business professionals and executives. You can learn more about Dr. Kamphoff by checking out her top ranked podcast, the "High Performance Mindset." 
Key Points:
Deliberately cultivating your energy and attitude is a process and requires effort.

 

We can find our purpose by exploring three questions (Why am I still here? What difference do I make? Why do I do what I do?).

 

Leadership is about doing the work yourself first and allowing it to impact others in a way through modeling and not directing.

 

To be our best, we don't need to eliminate fear but instead, we can make a deliberate choice to choose courage over fear.

 
Episode Highlights:
The unifying thread that keeps Cindra on her true north

 

Cindra shares how her experience at the 2013 Boston Marathon led her to her current path
What Cindra had within her that enabled her to use her experiences as a springboard to her future

 

What Cindra recommends to people who would like to let go of being small

 

Cindra shares how her inner critic shows up and how she silences it

 

What Cindra recommends to people who want to stay in the right frame of mind during challenging times

 
Cindra's advice to those who want to be less reactive and more proactive in terms of their emotions

 

Cindra's recommendations for leaders who want to build a resilient culture

 

Cindra's advice to those who want to be deliberate with their energy and the way they show up

 

Books Cindra recommends to those who want to level up

 

Cindra shares where people can find her and connect with her

 
Resources Mentioned:
Books: 
Help us grow by leaving a rating or review on Apple Podcast  – here's how
To learn more about how you can take your leadership to the next level, check out our service offerings: Resilient and Adaptable Leadership, Executive Coaching, and Change Management.