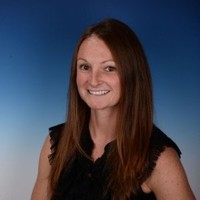 On this Belle Curve podcast episode, Mary Scott Hunter, Rachel Bryars, and Liz BeShears get to geek out on the science of high performance with guest Dr. Angie Fifer – a HigherEchelon, Inc. mental performance expert who provides executive coaching and training in public and private sector organizations. Fifer holds multiple degrees from Penn State, Cal State and Michigan State, including her Ph.D. in Sport and Exercise Psychology. She serves as scientific program chair on the executive board for the Association for Applied Sport Psychology and formerly served as a performance trainer at the United States Military Academy at West Point where she worked with teams and individuals in both athletic and military performance domains.
Key Points:
The mind has a stunning effect on the body and the body has a stunning effect on the mind.
The Science of High Performance is best described as the study of how to be our best more often.
High achievers have to be careful how they speak to themselves because they tend to struggle with negative self-talk perhaps more than others.
There are simple ways to overcome stress that most people ignore, even though there are major health consequences to persisting in a heightened state.
Multi-tasking is a myth — we can't focus well on two or more things that require attention at the same time; however, we can learn to shift our focus quickly.
There are learnable, achievable ways to improve our performance that can have dramatic effects on our productivity, well-being, and satisfaction.
Episode Highlights:
Mary Scott shares the stressful life circumstances that led to her fingers and toes suddenly swelling up and a medical diagnosis.
Angie describes why being our best isn't just about productivity, but also about satisfaction.
The key physical and mental steps to becoming intentional (a major aspect of high performance).
How our thoughts affect our bodies.
Why self-awareness is so critical for well-being and performance.
Mary Scott shares how she uses her mind to overcome her body when she is tired.
Why self-talk is an easily ignored, but powerful, skill we need to cultivate to be our best and why high achievers tend to struggle with negative self-talk.
Why Angie stays away from the phrase "positive self-talk" and what she says instead.
What to do when we have self-doubts and fears.
What the psychology term "priming" means, why it matters in our day-to-day, and how to leverage its power.
A powerful, easy way to use your body to affect your mind that most people ignore.
How to take a heightened physical system and restore it to balance.
The health ramifications of persisting in stress and simple ways to address it.
What Angie does before she starts her day and in-between meetings to re-center.
How to do good work in the highly distracting modern work environment and how to set ourselves up for success when we need to get things done.
The surprisingly low number of minutes that most people can focus, give full attention, and be at their best before needing a mental break and how to build good habits to maximize that.
How Angie's team at HigherEchelon was able to achieve significant cognitive enhancement results for a national security government customer whose workforce needed skills in managing energy, thinking effectively, improving working memory, working more quickly and more accurately, and providing better customer service in stressful situations while remaining calm and relaxed under pressure.
How to appropriately balance our levels of effort so that we are excellent when it matters but not driving ourselves to anxiety, or modeling unrealistic standards to young people, by pursuing perfectionism.
Resources Mentioned:
People react better to both negative and positive events with more sleep – article about new research from the University of British Columbia.
Mental stress and anger may exacerbate heart failure – article about recent Yale. research published in the Journal of Cardiac Failure.
HigherEchelon, Inc. is a consulting firm providing Human Capital Services including executive coaching and training in leadership, resilience, adaptability, applied high performance, change management, and a range of mental, emotional, and psychological skillsets meant to optimize organizational performance. The organization also provides a range of technology services such as Salesforce implementations and consulting, Enterprise Technology solutions, Gaming and Simulation services, and Cyber and Engineering Services.
Cal Newport's book Deep Work that Rachel and Liz highly recommend.
Angie Fifer on LinkedIn.
Listen to Belle Curve on Apple, Spotify, Stitcher, Google Podcasts, or wherever you download podcasts. Please subscribe and leave us a review!
Belle Curve Podcast is sponsored by HigherEchelon, Inc. and co-hosted by HigherEchelon Director of Marketing Rachel Bryars.